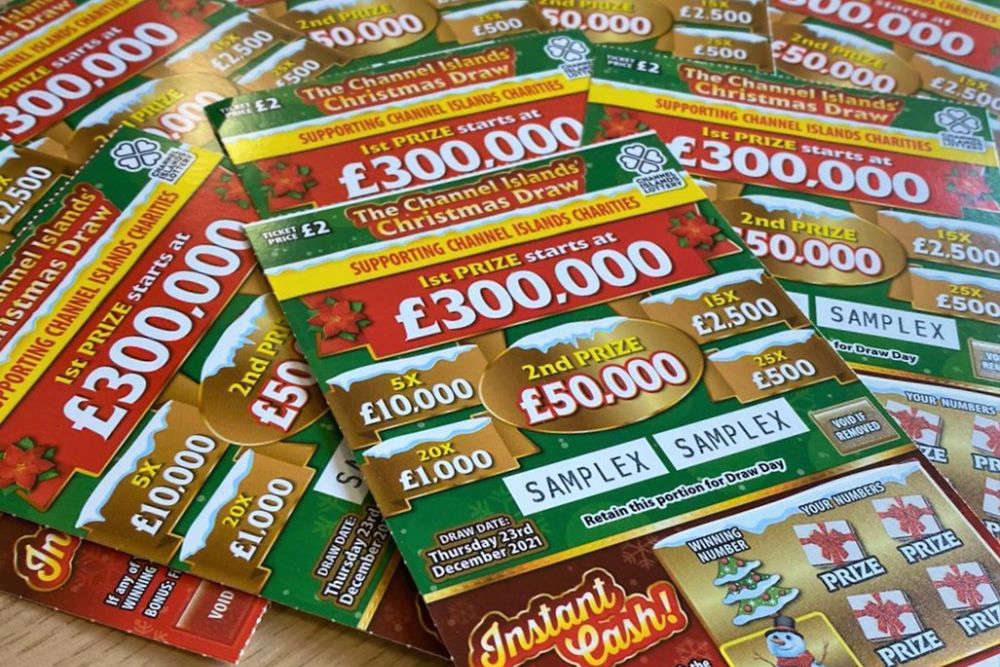 Christmas Lottery tickets have gone on sale across the Channel Islands
The 2021 draw will take place on 23 December.
Tickets remain £2, with a guaranteed jackpot of at least £300,000.
The top prize will rise as more tickets are sold. If all 1.2 million tickets are sold, it will reach £850,000.
"The Christmas Lottery is the crown jewel of the Channel Island Lottery games and although all the proceeds from every game in the portfolio raises funds for good causes, Christmas seems to resonate most with islanders and that's probably because there is a chance to win a life changing amount of money with this game." - Jon Taylor, Senior Lottery Officer
For the past four years the first prize winners have been Guernsey tickets.
All proceeds are distributed to local charities.
Second prize: £50,000
5 x prizes of £10,000
15 x prizes of £2,500
10 x prizes of £1000
25 x prizes of £500
Instant cash win up to £5,000