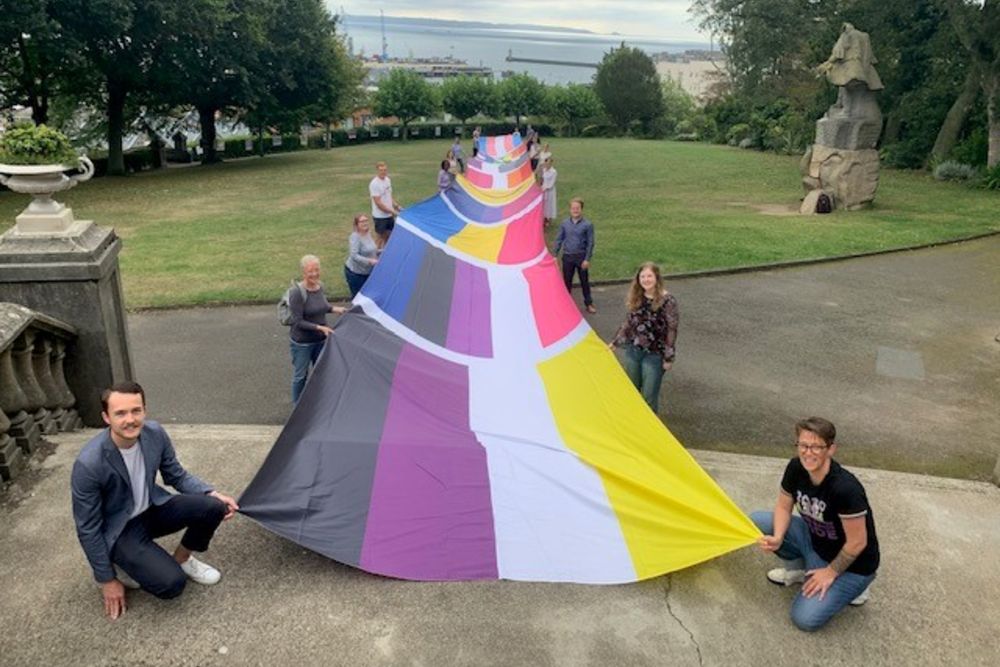 Liberate has revealed its plans for Guernsey's Pride celebrations.
It's Jersey's turn to carry the official flag, although additional celebrations are being organised for Guernsey residents who can't make it to the main event there this year.
Channel Islands Pride will be hosting 'Pride at the Princess Royal' to splash some colour in Guernsey too.
The LGBTQ+ charity, is inviting islanders to a free, family-friendly event at the The Princess Royal Centre for Performing Arts.
Liberate CEO Ellie Jones explains they want to give everyone the opportunity to be part of it.
"Channel Islands Pride is a great way to bring the islands together and so many take the opportunity to visit our sister islands while a Pride Parade is taking place. We know that travelling off island for some, may be difficult this year, so wanted to both screen the Jersey event and have a celebration of our own."
Activities on the day include unicorn racing, Princesses telling stories, and making your own Pride t-shirt with spray paint at the t-shirt stall.
A big screen will also stream the action from Jersey and a quiet sensory room is hoping to be created on site for the day.
Ellie added that it's a day for celebrating.
"Pride events continue to be a great opportunity for those in the LGBTQ+ community to experience an atmosphere of strength of belonging. There is also the resonance of the tremendous work and commitment throughout history that has enabled a day like this to happen here and the continuing work globally, to represent and give rights to those who often live in fear."
This years Pride event is on Saturday 21st August and will get underway from 1pm.