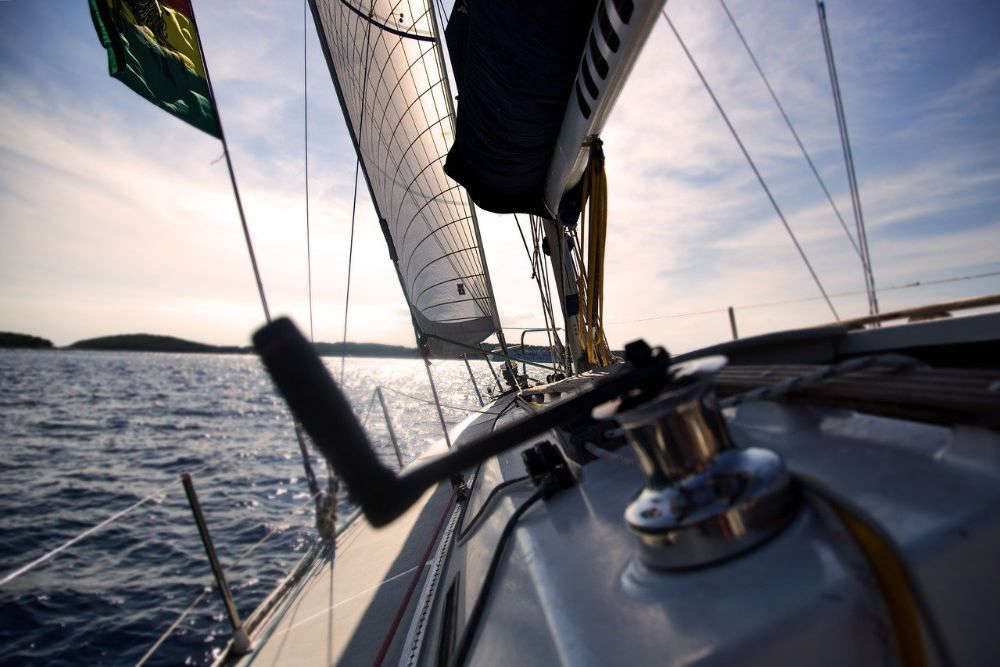 Yachts in St Peter Port Harbour
Guernsey Ports is going to be representing the island at the UK's biggest boat show later this month.
They'll join Ports of Jersey on a stall in Southampton - showing off what the Channel Islands have to offer.
Harbourmaster Captain David Barker says it's important the island attends:
"It's the biggest boating event in the UK. They get a footfall of over 100,000 people. We've attended in the past. It's particularly important that we go this year for a few reasons: that all the boat manufacturers are going to be there, also the people that make all the marina equipment - pontoons etc - they are there so, we can see how we might improve what we offer to local and visiting boaters."
Captain Barker says they'll be raising the profile of the islands as a great holiday destination.
"Visitor numbers have been down this year but as we've opened the borders, a lot of people have seen that we might be the only available destination for them that offers something different than just going around the UK - that's something we want to reinforce. We hope that as things further relax, visitor numbers will go up and some of the people who have been here for the first time will tell their friends and come back again.
"We're conscious that we've probably fallen a bit behind some of our competitors locally and so we know we need to invest in our facilities to bring them up to the standard of everybody else. But, we do have a unique charm that nobody else can offer and people are prepared to overlook that to come here. Invariably, our visitors tell us they've had a wonderful time while they're here."
The Southampton Boat Show runs between 10 September and 19 September 2021.