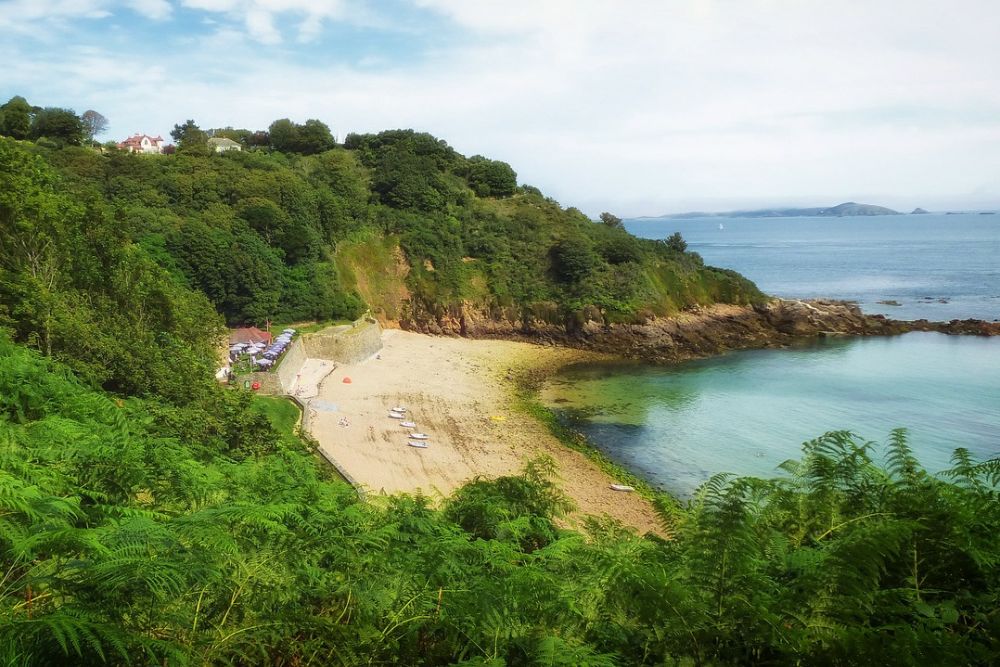 The Ozanne Steps are north of Fermain Bay, pictured.
A pet dog that fell around 120 feet from the cliffs near Fermain on Sunday had to be rescued by the St Peter Port Inshore Lifeboat.
Guernsey's Coastguard received a call from the dog's owner at around 10am on Sunday 13th March, saying their pet had fallen down the cliffs at the Ozanne Steps, which are between St Peter Port and Fermain.
The owner said their dog was badly injured and couldn't be carried back up the rocks and the steps without help.
A police officer was sent to assist and the Inshore Lifeboat was at the scene within five minutes of being launched.
Guernsey Coastguard say the lifeboat crew advised them that the best way to get the dog and its owner to safety was by boat.
Two crew were put ashore to help the Police officer and the dog's owner get the animal from the rocks at the base of the steps to the small cove nearby.
From here, they were taken to St Peter Port where the GSPCA were ready to transport the injured dog to a vet.
Guernsey Coastguard say that in this case the owner was able to reach their pet without endangering themselves, but they remind animal owners not to attempt a rescue unless it is safe to do so.