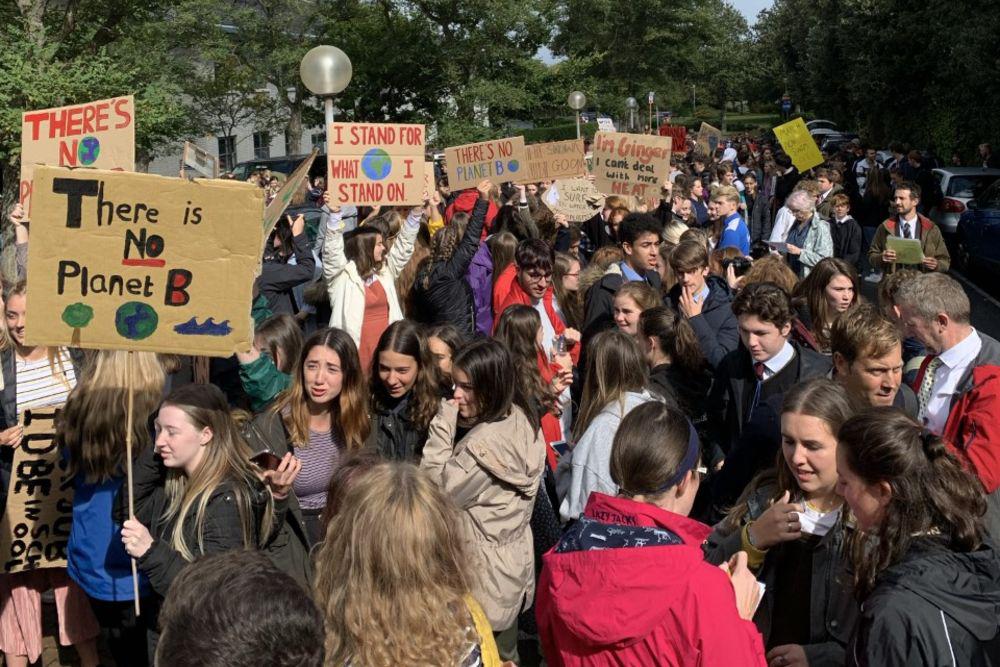 Image from Climate Change March Last Year
Many islanders concerned with the health of our environment are expected to turn up outside the Royal Court on Tuesday morning.
As part of tomorrow's meeting agenda, States deputies will debate Guernsey's Climate Change Policy and Action Plan.
The proposals submitted by the Committee for the Environment & Infrastructure include reducing the island's carbon emissions by 57% by 2030; and becoming fully carbon neutral by 2050.
The group, Standing Up For Guernsey's Environment, is inviting locals to attend a rally which, it says, will demonstrate the urgency in which the States need to act to lead islanders towards more sustainable choices.
Rosie Dorey, a member of the group, says climate change will affect every aspect of our lives and the day to day running of our island.
"Whilst the economy, education, health service, transport links and ageing well are all really important, how much of it will matter if the environment, on which we depend, can no longer function properly?"
The group is made up of Guernsey residents who 'care about the bigger issues facing our island and planet'.
Those interested are encouraged to wear green, make banners and join in the rally tomorrow morning (18 August) at 8:45am outside the Royal Court.
More details about the event can be found here - https://www.facebook.com/events/865544587186147 (Island FM are not responsible for any external links)