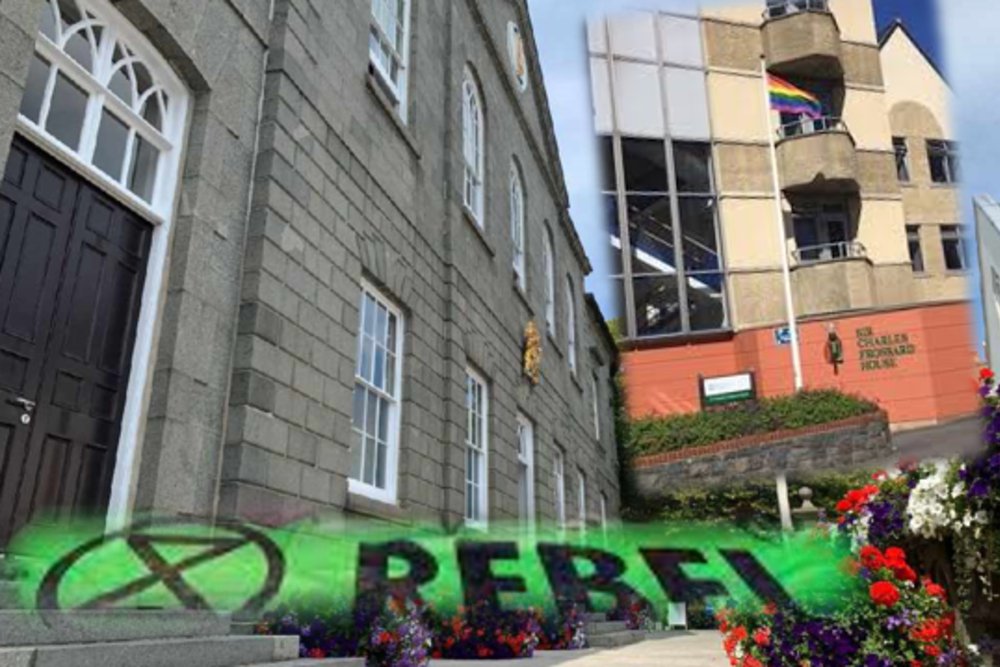 As part of global protests this week a climate-change strike outside Sir Charles Frossard House and a student march to The Royal Court are planned.
Although a week of protests, strikes and marches have been taking the world by storm this week, little has happened in Guernsey, yet.
Today the Guernsey branch of Extinction Rebellion has a protest planned to take place outside Sir Charles Frossard house. Organiser, Will Carter, hopes as many people as possible will turn up.
A number of Guernsey students, from a number of different schools, had also banded together to take a day out of school and attend the full-day protest outside the States building. However, following talks with Senior members of staff, it was concluded that a compromise could be agreed.
Instead students from a number of different schools are set to march, with the support of the schools, to campaign for action from the States in combating the climate crisis.
Speaking to Island FM earlier this week Kieran James, Headteacher of the Grammar School & Sixth Form Centre, said that the school had amended the timetable today to ensure students could make their political opinions aware to Deputies without sacrificing learning time.
"We spoke to the students who were organising this, and said we are happy to move the school day and amend the school day a little bit to extend the lunchtime, so that the students can march up their at lunch time and make their views and opinions heard to Deputies without disturbing their learning".
Mr James was also keen to outline that taking a full-day off school, and spending the morning protesting outside Sir Charles Frossard, made little sense since Deputies would not even be there for the entire morning, but instead at The Royal Court.
"There's no need for them to do that... (go to Frossard House)... as I say... (they can)... protest or raise their views with deputies who are going to be in the right place, outside The Royal Court. I don't imagine there is going to be many Deputies at Frossard House in the morning, so I would ask any students planning to do that; on what basis are you doing that?".
The march will leave the Grammar School at 12:20PM and head to The Royal Court, with a police escort to ensure students' safety.
Following the planned arrival of 12.45PM students protest outside The Royal Court for 30 minutes before heading back to the school, with students then proceeding to return to their respective schools.
The aims of both the full-day Extinction Rebellion protest and student march remain the same:
1) A fixed decarbonisation target date. Protesters say that both the UK and Jersey have committed to one, and so there is no excuse for Guernsey not to do so.
2) Protesters say that the climate-change action plan of May 2020 is too late. There is worry that this date is too close to the next General Election, and so may end up being set back further.
3) Conversion to renewable energy in Guernsey as a big step towards decarbonisation.