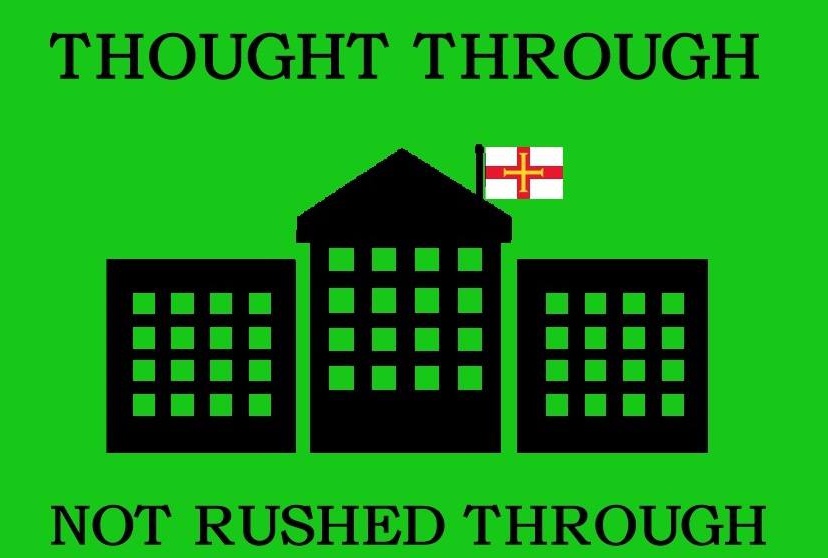 Concerned parents have written an open letter to States deputies raising concerns about the way ESC's education plans appear to be rushed through the States.
Mark Mauger, and his wife Jess, published the letter on social media and have received responses from some deputies - including a share from Deputy John Gollop.
You can read the letter in full below:
Dear Deputy,
We are writing to you because we are so concerned about the future of Education in Guernsey.
Whilst public opinion has always been divided it seems that recent controversies and uncertainties that have come to light have created a lack of confidence and further question the integrity of the current Education president and moreover the two school model itself.
We may not have the same opinion as ALL the people, but what we do believe with some certainty, after scrutinising social media and canvasing opinion locally, that this huge change should not be rushed through now and should be thought through. The current revelations have reignited public debate and it seems that the Education committee is on a one man power trip to push plans through the states with the argument that it would be irresponsible to delay this.
We believe it would be irresponsible to implement this huge change, which will impact generations to come with such haste now confidence is questioned.
We are asking you to talk to the public, look at social media and listen to your voters. There is so much work still to be done on this and as you are all aware there is an election in less than 9 months, meaning that some deputies may not be around to 'finish the job'.
Surely, the sensible thing to do is to delay the plans and let the people decide? The public decided on island wide voting in the recent referendum, this is exactly the reason why. Education is an island wide issue and I believe, whatever is pushed through, it will be the number one issue for many islanders when voting in 2020. Please be responsible and let the public have that vote. Nine months is hardly a huge amount of time when it comes to the future of our children's education.
Plans for the future of Education in Guernsey should be THOUGHT THROUGH, NOT RUSHED THROUGH.
Yours sincerely
Mr and Mrs Mauger