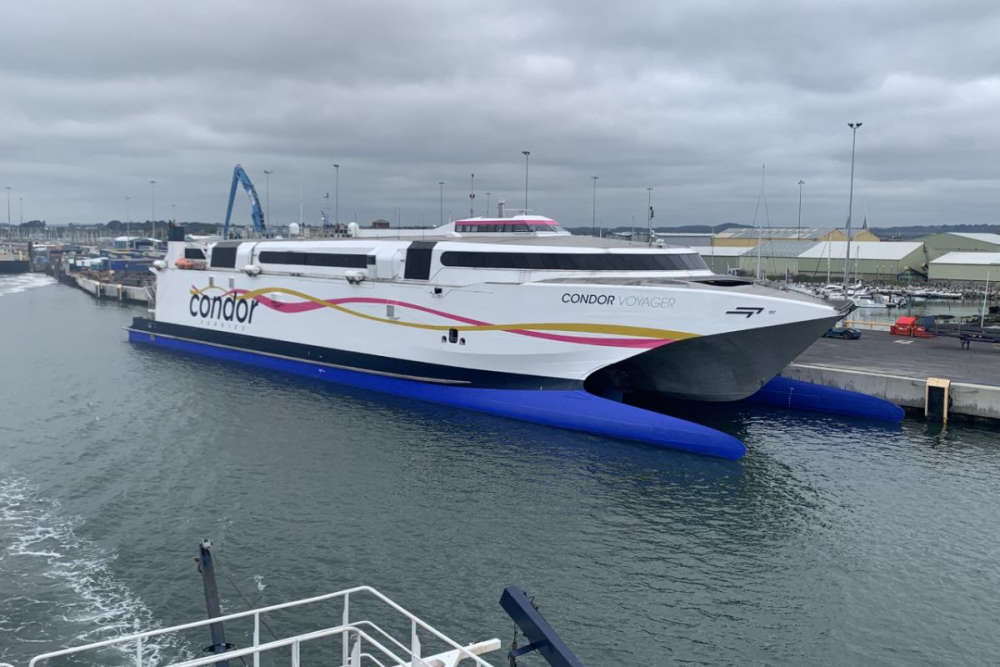 Condor Ferries has published its long-awaited timetable for summer 2022.
The company says the delay in announcing its sailing plans is because it was taking time 'to understand Covid variations', and that now it is published it doesn't plan on making any changes because of the pandemic.
"Our intention is now to deliver the schedule as released, with no changes, barring any unfortunate and unavoidable weather disruptions."
The timetable covers 27 March to 31 October 2022.
Condor is continuing direct high speed sailings from the UK to each island.
The Voyager will serve Jersey and the Liberation will operate to Guernsey.
Condor says 'we will be able to deliver 400 cars and 1600 passengers into Guernsey and Jersey per day, supporting the local visitor economies and providing travel options for islanders.'
The firm says sailings will be focused around weekends, with flexibility to add more capacity and frequency if needed.
There will be a new twice weekly service between Guernsey and Cherbourg as well as two per week to St Malo. Sailings from Jersey to France will continue to be to St Malo.
Bosses say they are hopeful demand for services to France, which have been affected by a recent ban imposed by the French government on any non-essential British travellers, will return next year. They say more sailings can be added if required, and that more residents will be able to travel on Friday and Saturday getaways than before.
In a letter to customers, Condor CEO John Napton says the company is committed to serving the islands and determined to develop connectivity not just post Covid but well into the future.
"Condor is committed to serving the Islands and whilst we are conscious that this schedule is different, it is designed to build on 2021 and support lifeline freight, travel for Islanders and tourism. We are determined to develop Island growth and connectivity, not just post Covid-19 but well into the future."
Meanwhile, there is some disruption for festive travellers going by ferry to the UK.
Condor says it is because of a technical fault onboard the Liberation.
Wednesday's sailings have been moved to tomorrow (23 December).