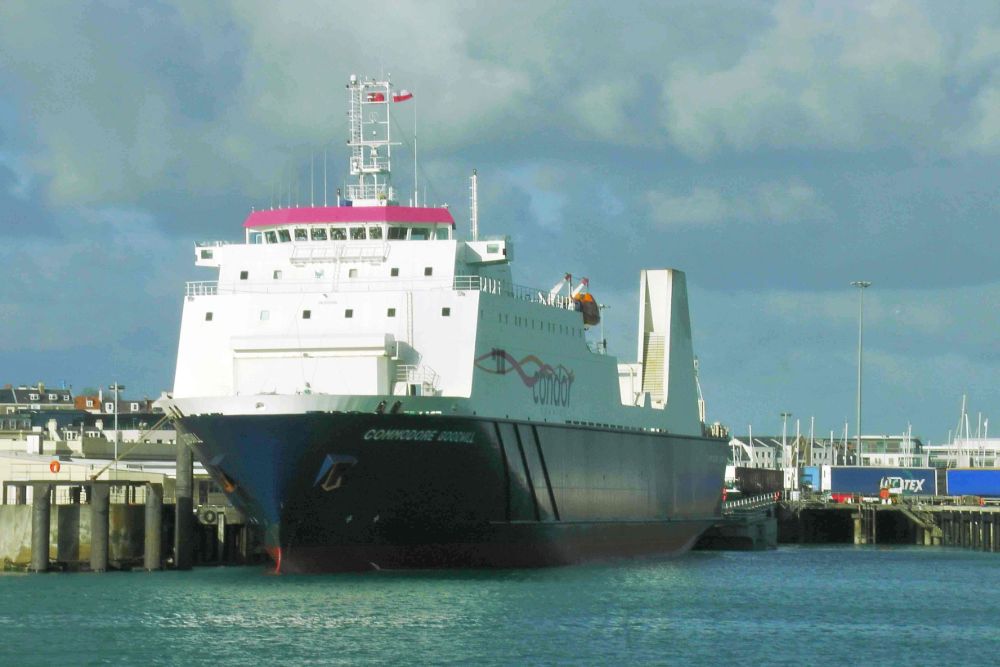 Commodore Goodwill is to revert to a freight-only service from Portsmouth as part of the new safety measures
Passengers travelling with Condor will have to provide evidence of a negative Covid-19 test taken within 72 hours of their journey after the company tightened up its safety measures in the light of increasing coronavirus cases in UK.
The measures are effective immediately and apply across the whole Condor fleet. The changes apply to all routes and ships except for departures from Guernsey and will be in place for the foreseeable future.
Commodore Goodwill is to revert to an unaccompanied freight-only service from Portsmouth.
Elwyn Dop, Condor's Operations Director, says: "We took the decision to step up our safety protocols to protect those travelling on our ships and keep our freight supplies secure for the benefit of all Islanders. We fully understand that the changes may be inconvenient to some but are working in the best interests of the Islands as a whole and feel this is the best option available to us."
Passengers booked from the UK and France to Jersey and Guernsey and from Jersey to Guernsey must be in receipt of a negative PCR or lateral flow test result before they can travel.
A sterile working environment on Goodwill will be adopted with no freight passengers on board and enhanced ship to shore practices will continue. These apply in Guernsey, Jersey, Portsmouth and St Malo.
"These are, once again, unprecedented times for our industry and these prudent measures ensure lifeline freight and passenger services are safeguarded. It is crucial that all the right steps are taken and we are in direct dialogue with both the States of Guernsey and Government of Jersey on this."
Passenger and freight teams are notifying all customers of the changes. Condor is waiving the fee for changing bookings for travellers who need to transfer at short notice.