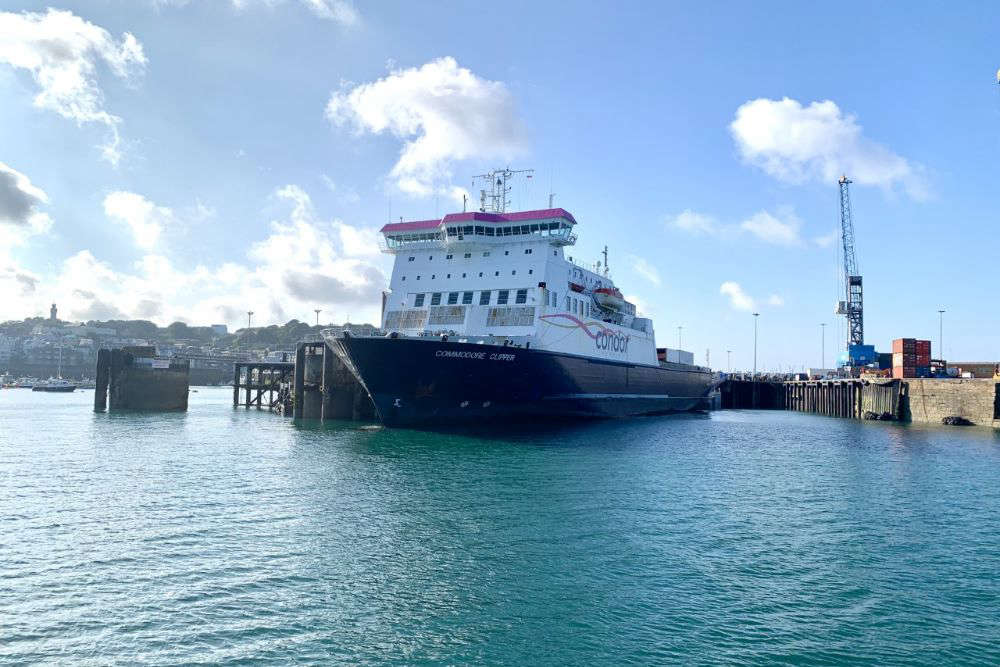 The changes to next year's schedule hope to provide adequate travel for Islanders and support the local economy.
Condor has confirmed the details of its 2023 schedule.
Next year, direct services to Poole will continue, in the peak season, and the number of day trips to the Island will increase.
There will also be more sailings to St Malo in Spring and the route to Cherbourg will continue.
The schedule also includes non-sailing days, to be used as backups in case of weather disruption.
President of the Guernsey Hospitality Association and local hotelier, Alan Sillett, says his committee was delighted to be asked to consult on the schedule:
"The arrival times into the island are much more visitor-friendly next year than this year, which is a definite plus.
And it looks like there will be more sailings that have both islands on the route, Jersey and Guernsey, which could be a slight issue with capacity possibly but generally, the timings are a massive improvement.
The GHA is appreciative of Condor for listening to the concerns of our members and for working with us as one of its many stakeholders.
He added that the additional sailings to St Malo and Jerbourg will be good for the island:
There's a massive area of catchment in the North of Frace that Guernsey could benefit from.
That part of the world has lots of visitors from America and Germany and all sorts of other places."
Condor's CEO, John Napton says the company aims to improve scheduling year on year:
"This year, our schedule contributed to a successful summer for the local tourism and hospitality industries and that would not have been possible with our previous timetable."