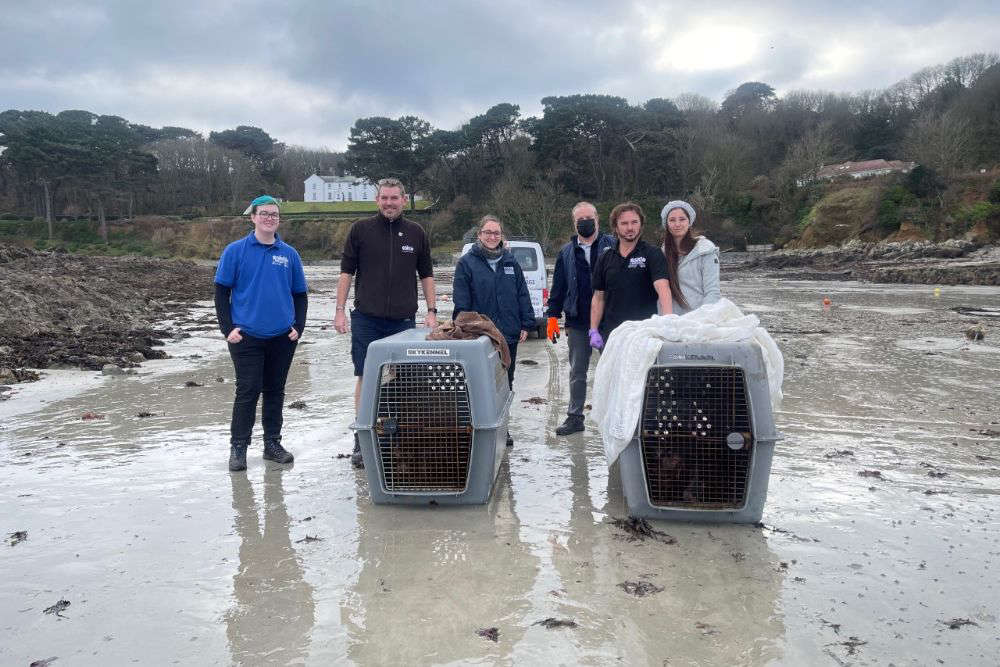 Two grey seal pups who have been cared for by the GSPCA have been released back into the wild after periods in intensive care.
Titan was rescued by volunteers on 31 December 2020 in the Fairy Ring whereas Pork Pie has been rescued twice.
The first time was in Cornwall last December and then he was found again in the Fairy Ring at the end of May.
Both pups have put on lots of weight: Titan is around four times heavier than he was at his rescue and Pork Pie is nearly three times heavier than he was.
The charity's head of marine mammals Geoff George says the release went smoothly.
"With the good weather expected with the run up to Christmas we decided today would be a good day to release Pork Pie and Titan.
Both seal pups were extremely thin and have had to over come a number of health issues, but they now both look great and the release went really well today.
They were both rescued at the Fairy Ring so we decided to release them at Portelet.
It was a great release site and Pork Pie was quickly in the water. Titan took a little longer. It was great to see them back in the wild."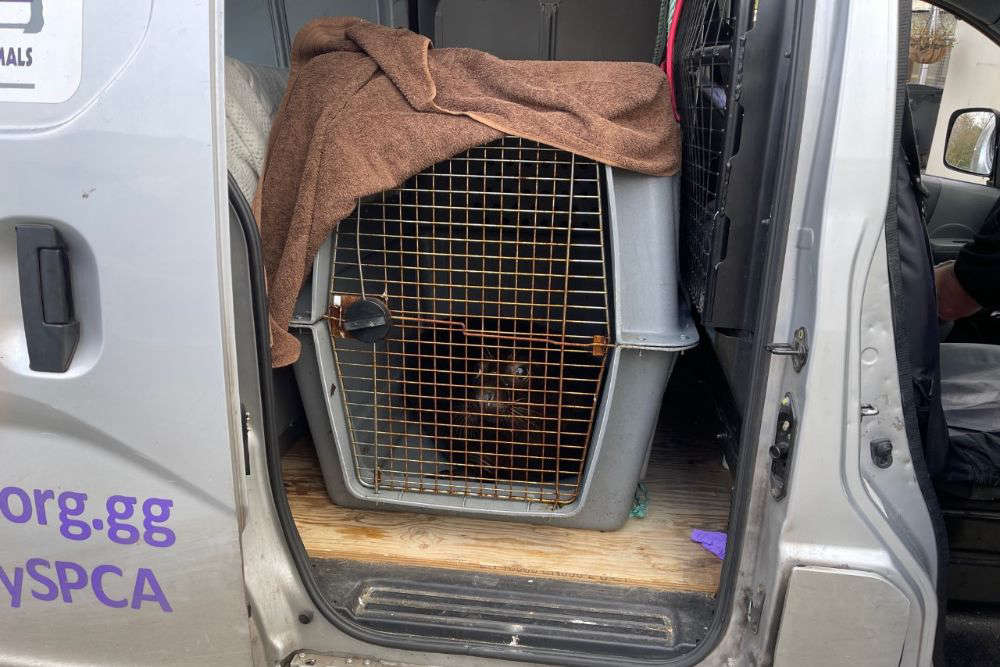 GSPCA manager Steve Byrne says 'only time will tell' if the pair will stay together in the wild.
"What a wonderful early Christmas present to see Titan and Pork Pie released back to the wild. It is the best part of what we do at the GSPCA seeing animals return where they belong.
Both pups had full health checks and were excellent weights on release.
Pork Pie had a few old scars due to his previous health issues but was the first to get back into the water.
Titan the bigger of the two was a bit unsure which way to go but once in the water enjoyed searching the coastline.
They have been very close at the Shelter so they may well stay together but only time will tell."