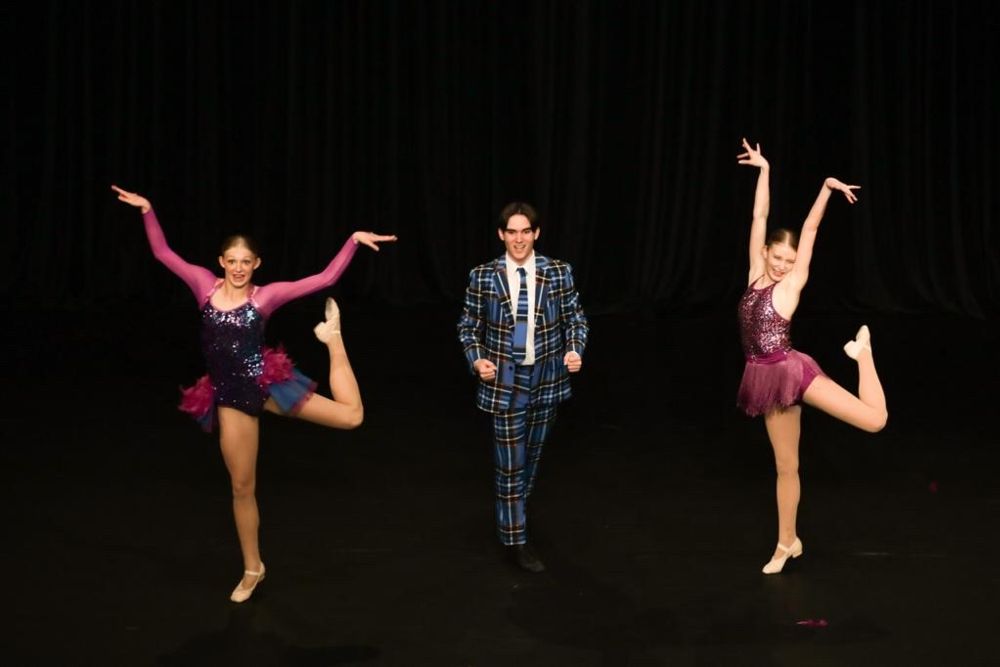 Picture courtesy of Pierre Bisson
The event hit by lockdown was finally able to complete its last day of competition.
Island FM has been speaking with Co-Principal of the Guernsey Academy of Theatrical Education (GATE) and member of the Dance Festival Committee, Catherine Webster.
"We were lucky enough to be able to put our school show on. That was always questionable for quite a while but, at the end of April/beginning of May, we were allowed to put that on at Beau Sejour which was brilliant but obviously, still hanging was the day that we never got to perform at the Dance Festival."
Back in February Island FM spoke to GATE, who were re-adapting to life in a second lockdown, about the unfortunate timing.
Finally after a four-month wait, the Guernsey dancers who missed out performing on Saturday 23 January 2021 were able to take to the stage and compete in their classes.
The Dance Festival Committee Member said it was fantastic for all those students who were unable to perform due to sudden lockdown restrictions.
"They had put so much work into their pieces and there was a particular age category which was age 13 and 14 years - some of them had two solos and a trio or quartet on that Saturday which meant that they'd worked towards all these pieces and never got to do them.
"So, when we started questioning whether we could put it on again, it really was in mind that so many children had missed out on performing these pieces that they'd put all this work into."
Mrs Webster explained how the final day of the competition worked this year.
"The Dance Festival trophies are actually very difficult to win. You can win your class but that doesn't mean you win the trophy. They will take the best mark from say three age categories, and it's that child that wins the trophy. So, we had a lot of trophies outstanding where the final class hadn't performed.
"We knew that we had to have the same adjudicator if that was going to be fair. Our adjudicator had done quite a bit of adjudicating online because that's the only way that they have been able to do it in the UK.
"We got the children to perform and then got the lead runner for the trophy - the person who had the highest mark - to also perform on Zoom so that it was fair that the adjudicator saw the winner of the class and then the child that was the front runner for the class. Then she decided from there who she would award the trophy to."
GATE's Co-Principal added that technology was on their side that day.
"We had Zoom through a laptop that then airplayed to a huge TV screen. The technicians at the Performing Arts Centre are brilliant. We did a dummy run of it a few weeks before and we had to check if the adjudicator could hear singing, tapping, and then we had to mark out the stage with big white lines so the children didn't dance beyond where her camera could see them. It went really smoothly and even the internet held out."
Catherine said the day was a success for all.
"We were very, very proud of them and they all did really well. Lots of trophies which was absolutely brilliant, including the Most Outstanding Piece for two of our groups which was a really lovely thing - it meant our year 13's who are leaving could go and collect it as well so it was really special.
"I think the audience enjoyed it as well so, all-in-all it was a really successful day and we're just so pleased that everybody's had a chance now to perform and the trophies are complete for this year. At one point we thought we were going to have to have a missing year but we managed to do it so that's great."