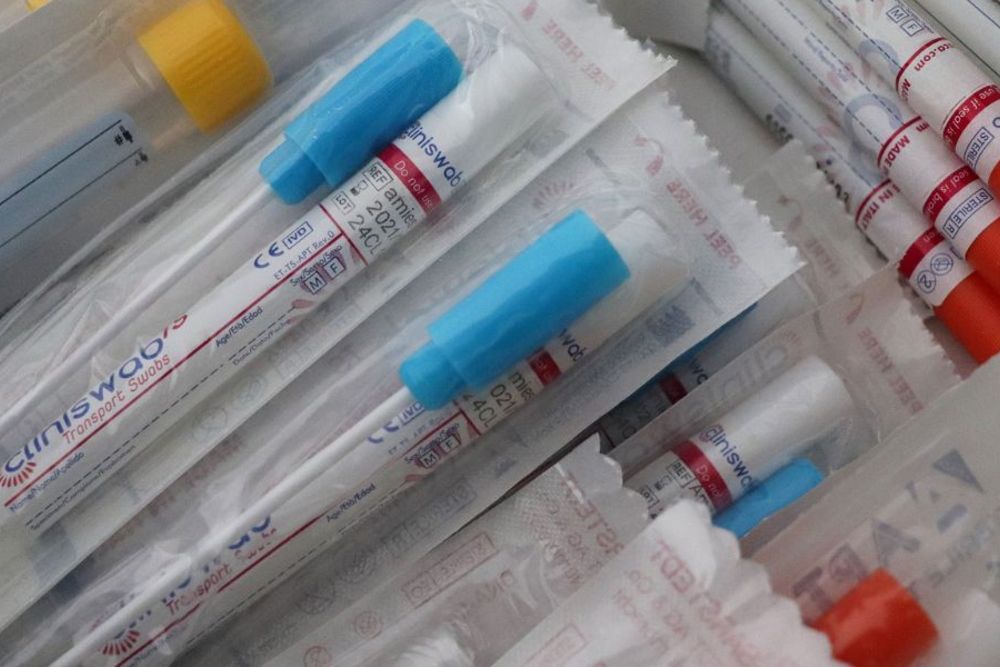 Guernsey is down to just six known active cases of coronavirus ahead of further restrictions being eased next week as we enter Stage 2 of the exit from lockdown.
Today (5 March) marks the seventh consecutive day of no new infections being detected.
Five people have recovered in the latest 24 hour period. One patient remains in hospital with the virus.
Speaking at todays media briefing, the Director of Public Health said it is very welcome news ahead of the island's move to Stage 2 however, Dr Brink reminds us we must remain on our guard.
"It is fantastic. We need however, to stay vigilant. If you do have symptoms, come forward and get tested, you are not going to spoil anything. We need to detect any positive cases so we can manage them appropriately - a really important message."
Dr Brink has also given an update on the analysis of data from the second wave of infections: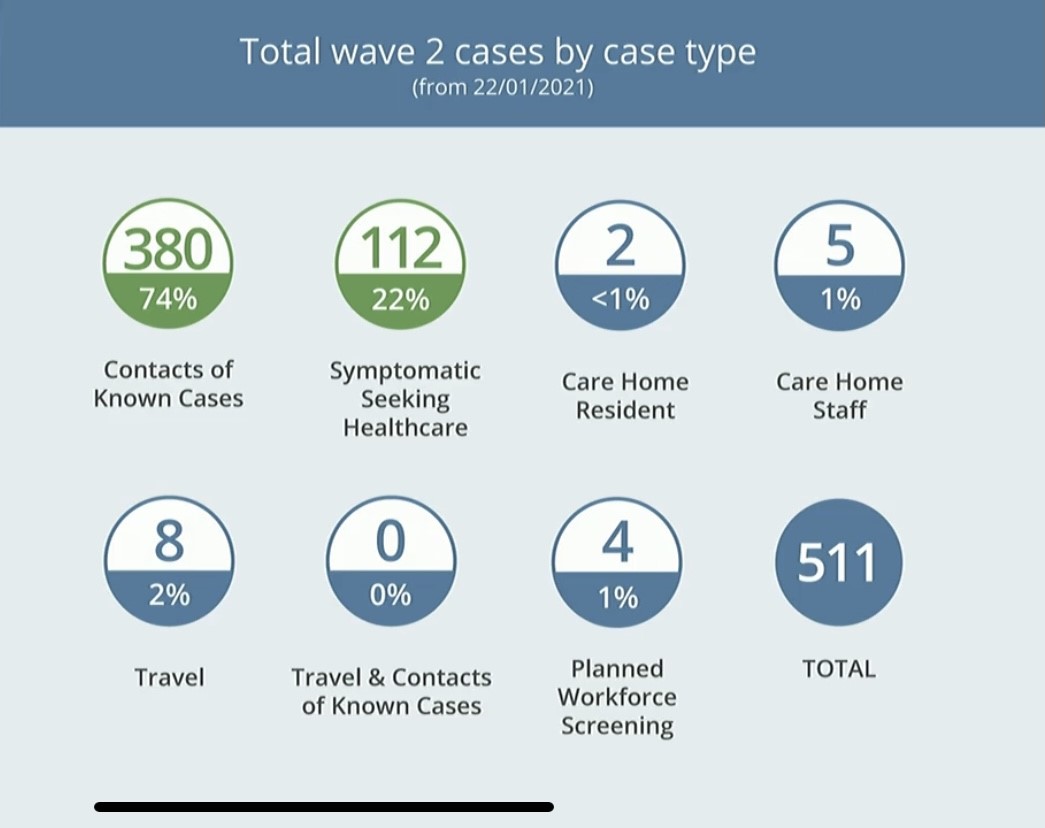 Schools will reopen to all pupils next week. Non-essential shops can trade again and pubs and restaurants can serve diners at tables of up to ten people.
Four households can form a bubble instead of two.
Social gatherings of up to 20 people will be allowed indoors and 30 outdoors - keeping two metres apart and not in private homes or gardens.
We want to be coming to you in a couple of weeks saying Stage 2 has gone really well, and we are ready for Stage 3.
Read more on what Stage 2 means here
Education, Sport & Culture President Deputy Andrea Dudley-Owen has praised teaching staff for everything they have done during lockdown to support distance learning and to prepare for the return to the classroom.
"Our committee wants to make clear just how much teachers' efforts are valued. From our perspective the education profession has epitomized the #GuernseyTogether ethos during lockdown. The island would not have been able to maintain critical services for the community during this period if they had not done so. There is no other way to describe the significance of their efforts.
"This has been an incredibly challenging time for parents, and trust me, as a parent of school-age children, I know how difficult it is for parents to balance distance learning with all the other demands that parents have to juggle. But I also know how challenging it has been for our amazing teachers, school staff and education officers who have worked so hard to ensure the programme of distance learning has been a success."
She said education will 'look and feel very different' but that everything has been done to ensure a safe return.
"We know there are some parents who are very concerned about sending their children back to school. It's only natural. But we would encourage all students to return and can absolutely reassure the community that we wouldn't be opening schools to all students unless it was absolutely safe to do so."
States Chief Executive Paul Whitfield has urged people to take the easing of restrictions carefully and comply with all the relevant Public Health guidance.
"We want to be coming to you in a couple of weeks saying Stage 2 has gone really well, and we are ready for Stage 3."
Alderney moves to Stage 3 of lockdown exit on Tuesday 9 March.
The next media briefing will be on Wednesday 10 March.