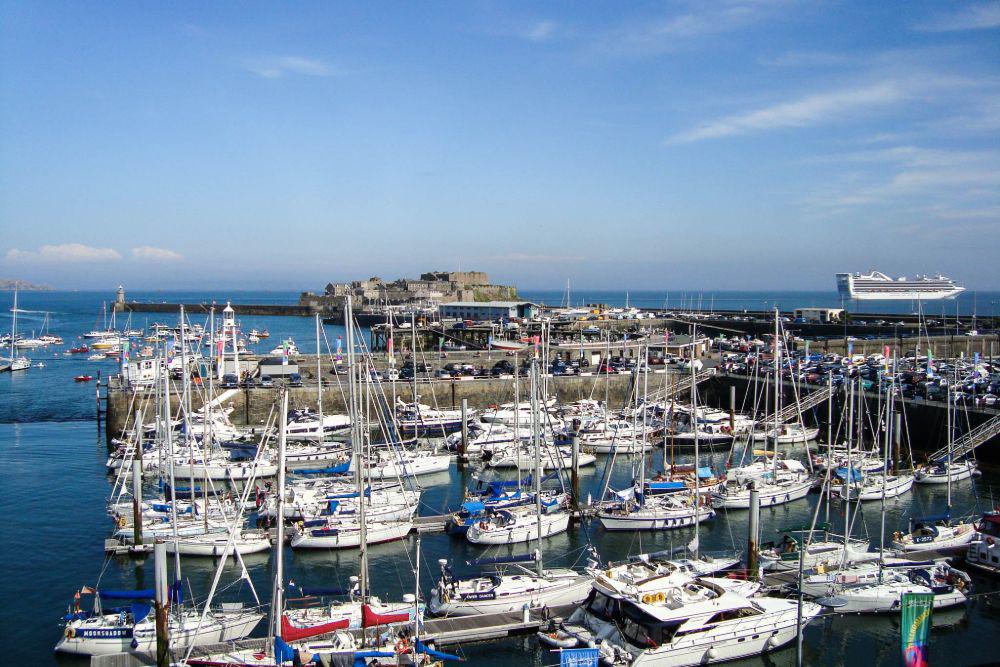 It would make financial sense to keep an option for relocating roll-on, roll-off freight and passenger ferries to a new port at Longue Hougue South, according to Guernsey's former Chief Minister.
Deputies Gavin St Pier and Mark Helyar have brought amendments to the States Trading and Supervisory Board's future harbour plans.
The STSB's proposed £350m revamp was unveiled last month.
Among its recommendations:
*all commercial port activity is moved away from St Sampson's harbour to new facility south of the Longue Hougue land reclamation site.
*passenger services remain at St Peter Port along with roll-on, roll-off freight.
* the current harbour would be reconfigured, to include a new passenger terminal on North Beach.
Deputy St Pier says there are some significant advantages of moving passenger ferries and Ro-Ro freight services from St Peter Port, provided tidal and technical inspections allow.
"It would free up a lot of space within St Peter Port harbour for redevelopment and enhancement. It would free up St Peter Port harbour entirely of leisure and a cleaner facility to please what's called the 'blue economy'. So, it would enhance the revenue opportunity for St Peter Port."
He adds that doubling up staff and facilities at two harbours is not a good use of taxpayers' money.
"I think having two harbours, it probably won't double the running cost but it will certainly increase more than having one because you will clearly have to split staff between the two, and security and all the other things you need in order to officially run a harbour. So, I think there are good reasons - in terms of the running costs as well - why we should be looking at just having one if it's possible."
Economic Development Committee President Deputy Neil Inder has previously told Island FM he will be bringing amendments to the STBS's proposals.
He wants to put revenue earnings at the centre of it - bringing more sea-based activities into St Peter Port.
Under the STSB proposals no construction could begin before 2027, and 'all funding options' including private investment would need to be considered to pay for the ambitious project.