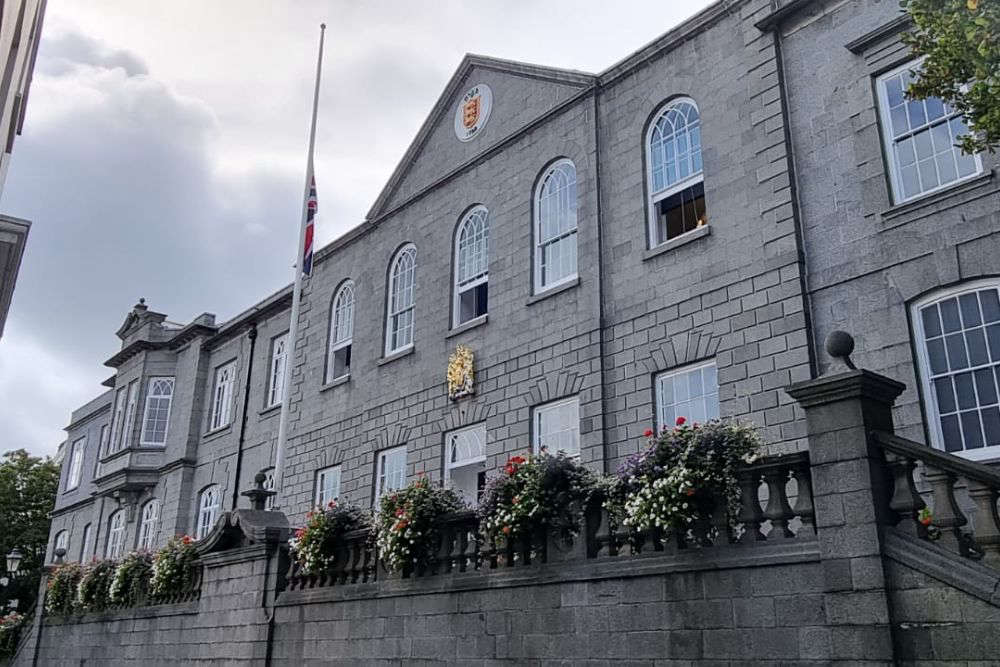 Deputy Chris Blin argues that far fewer small businesses and employees would be affected by his amendment to a new anti-discrimination law than has been suggested.
In his opening speech to the amendment, calling for small business to be exempt for a limited period from the workplace adjustment and protected carer status areas of the anti discrimination law, Deputy Chris Blin argues that it wouldn't relieve 65% of Guernsey businesses from the obligation.
He said States' statistics he'd been given showed businesses employing five or fewer employees made up 37% of the economy and employed 9% of the workforce.
Deputy Blin declared an interest, as he runs a small business that would be exempt, should his amendment be successful.
He told States members that he agreed with anti-discrimination proposals, but wanted a temporary exemption for small, locally-managed businesses:
"Do we all really believe, that by allowing these small businesses a period of time, as this was never going to be forever, until the law is properly bedded, that they will positively discriminate against the disabled and carers in the interim? Because I don't."
Deputy Blin's amendment 8, which is seconded by Deputy David de Lisle, has been the focus of a campaign by equality groups to try to persuade him to withdraw it.
They've used advertising, social media and direct emails to the deputies to ask them to reconsider. The Dean of Guernsey, the very revered Tim Barker, also emailed Deputy Blin, writing that withdrawing the amendment would show 'political wisdom.'
Debate on the 17 amendments to the anti-discrimination law began at lunchtime on Wednesday (28 September).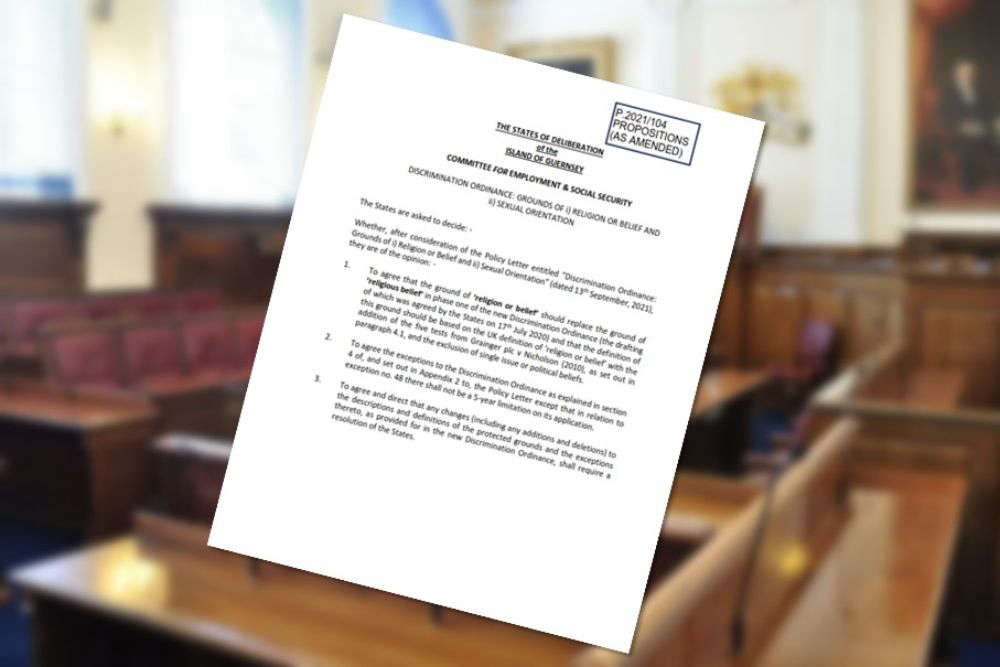 If approved, the legislation will make it illegal to discriminate on the grounds of religion and beliefs, race, disability and sexuality.
So far, seven amendments have been passed, three lost while six are yet to be debated.
Deputy John Dyke's amendment was lost by a single vote.
He'd wanted to remove sections of the law relating to pay, which would allow an employee to take their employer to tribunal if they felt their 'protected status' (disability, race, carer, sexual orientation or religious belief) meant they were being underpaid.
Deputy Dyke argued it would detrimentally affect Guernsey's funds industry, which is an important part of the island's financial services offering:
"This is not how these people operate. They will look at these provisions and hate them. It makes it effectively impossible to operate funds businesses with senior staff here, if you impose these additional restrictions."
Deputy Peter Roffey, whose ESS committee is bringing the law, said a vote for the amendment would take vital protection from the law:
"We need to do it properly. We don't need to pass a law at the end of this debate with the guts torn out of it."
The amendment seeking to halve the amount payable for 'injury to feelings' from £10,000 to £5,000 was lost by 19 votes to 17.
Debate continues.