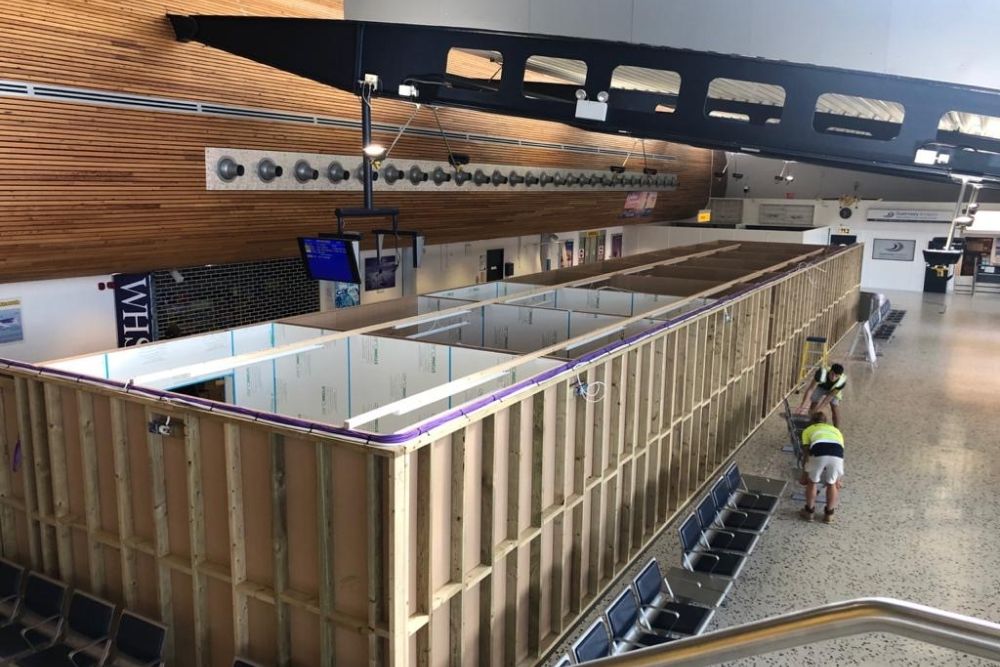 An upgraded, test and trace system will form the backbone of our move to phase 5c of the exit from lockdown, it's been revealed.
No decision has yet been made when that will be, but work's already in progress to upscale the Bailiwick's testing capability to enable 2,000 tests a day to be carried out.
The States is also recruiting additional specialists such as pathology staff and building the necessary infrastructure at the ports.
Phase 5C's expected to cost £3.7m. to test travellers over the next six months and there's a further capital cost of £600k.
Phase 5c will continue to see countries treated as either Group A, Group B or Group C. But there'll be self-isolation requirements for arrivals from Group B countries, and increased testing for most travellers.
Deputy Gavin St Pier, Chair of the Civil Contingencies Authority said: "Phase 5c will make travel a much more viable option for many of us.
"Those travelling from Group B countries will need to observe only a very short self-isolation period to allow for test results on entry at the ports to be processed, provided those tests return 'negative.'
"We have set a tight deadline for the public service to design and deliver a model for Phase 5c that is ready to go, as and when the CCA decides it is right to make the change and that work is nearly complete. But, and it is a very big 'but' the CCA has not yet decided to make that move, and has not set any date as to when that should happen."
All travellers will need to register details of their travel to Guernsey 48 hours before their journey. A new website is being developed which will make the flow of data between key agencies more efficient
In Phase 5c, the COVID-19 tests that travellers will need to take will be a supervised 'selfswab' tests. This will help allow increased numbers of travellers to move quickly through the process,
They'll be done at purpose-built testing facilities at the airport and harbour terminals, and on the East Arm of North Beach.
Work has already begun to build these facilities.
The testing facility for passengers arriving by ferry will be on the East Arm of North Beach. Work will begin on this from next Tuesday next week.