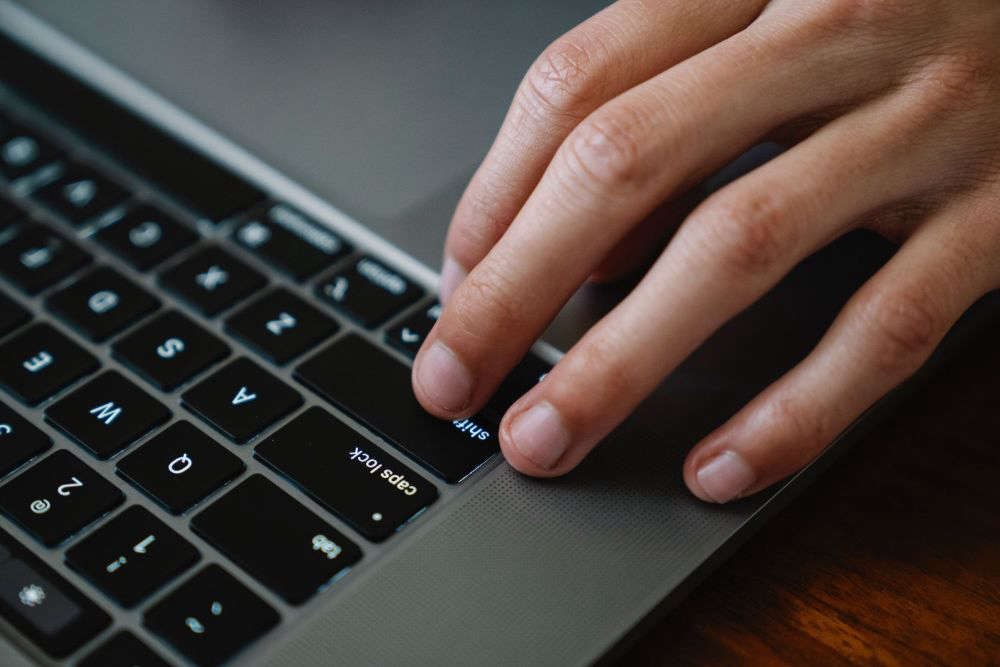 The Digital Framework up until 2025 sets out plans to incorporate more digital learning into the curriculum as well as special work permits for skilled workers.
Digital Guernsey has set out its aims for the next four years to keep up digitally on the world stage.
Officials say the Bailiwick will continue to encounter issues that will require advances in technology to address, like increasing job automation alongside the rising cost of living and an aging population.
Chair of Digital Guernsey Deputy Sasha Kazantseva-Miller has been telling Island FM about some of the main points of the plan.
"With technological evolution or revolution around the world we obviously see many, many changes to how we live our lives, how we work and what jobs we perform.
The vision is that if we become a better prepared digital jurisdiction basically we will be able to respond better to the changes that come our way whether it's job automation or artificial intelligence."
Digital Skills In The Curriculum
Schools, vocational studies and further education in Guernsey will be encouraged to use more software programmes and devices in regular lessons in order to increase the digital literacy of students.
Deputy Kazantseva-Miller says this will help to prepare the next generation for work in Guernsey, developing a 'pipeline' of talent.
"A big part of this is increasingly strong on embedding digital skills into the curriculum. The third party providers - they will be providing more and more training courses and apprenticeships that have some kind of digital skills attached to them.
In terms of those basic skills, when we talk about literacy it's English literacy, numeracy but then digital literacy is absolutely fundamental skills for any worker, any islander in the future.
In terms of apprenticeship programmes, Guernsey has many hands-on and high value programmes such as data analyst and digital marketing.
In terms of embedding the digital curriculum in the Bailiwick secondary curriculum, one of the big aspects is the trainer. So, supporting the teacher to know how to embed digital into how they teach, what they teach and what devices they have. On the back of that, what programmes they use."
The updated Digital Framework demonstrates @Govgg commitment to accelerating Bailiwick's digital capability through multi-million-pound investment in infrastructure, skills and innovation. #Bailiwick #Digital @digigreenhouse @TheGsyInstitute https://t.co/ZqhQXmOE1M pic.twitter.com/2SzsxEHeBH

— Sasha Kazantseva-Miller (@sashakmiller) October 12, 2021
Digital Entrepreneur Permits
Another key part of the framework is the proposal to develop special work permits for those with specific skills in the digital sector.
Officials say Guernsey needs 'greater access to skilled workers who can help on-island business innovate and grow sustainably'.
Deputy Kazantseva-Miller says that this will happen alongside developing Guernsey talent.
"We will be investing hugely in upskilling and re-skilling the local population and building our own talent pipeline, but we will have to import some of our talent and we are looking at opportunities to maybe have digital work permits or business relocations.
Obviously housing is a challenge, whether it's for the local market or for some of our essential services. We have, as a government, to address this issue.
We have to find short, medium and longer term ways to make sure we balance that demand of shortage of labour, skills and kind of the talent we need to continue innovating and growing our economy."
The proposal to bring in specific digital entrepreneur permits will be officially made in the Population and Immigration Policy Review 2021-22.
States Services Platform
A new combined States website is also on the agenda to streamline services currently provided in person or on separate sites.
It will be called MyGov and should operate similarly to the corresponding service in Jersey.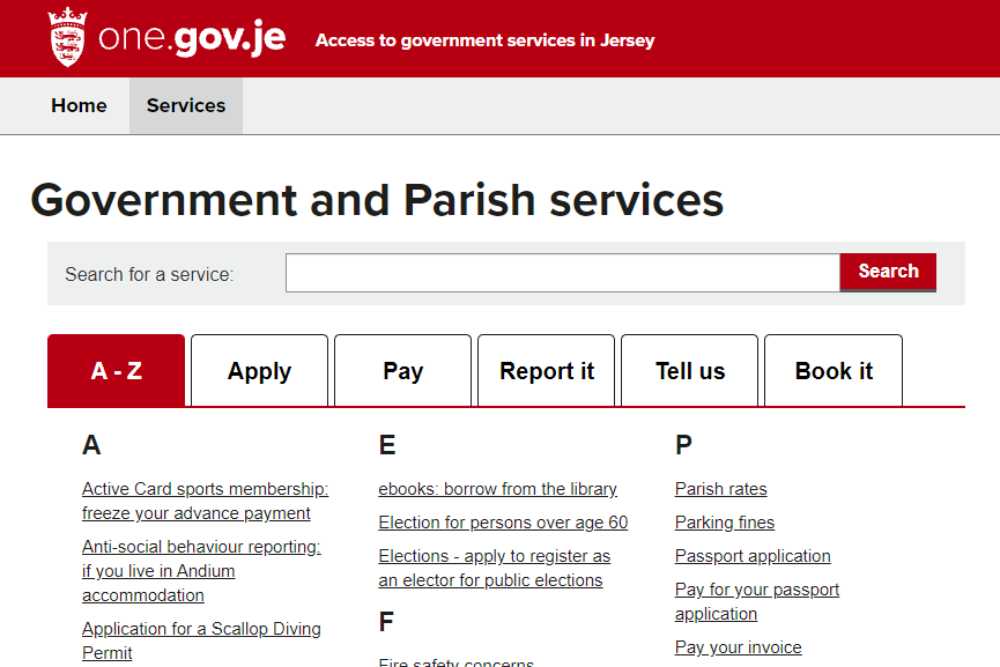 Jersey's OneGov site
Deputy Kazantseva-Miller says it will make services more efficient for both islanders and the States. By extension it will also reduce costs of providing these services.
"We are used to accessing products and services through our smart phones, so the way that islanders want our services has changed so we have to respond to that.
Islanders will have already seen the launch of the new platform for income tax, for example, and more and more services will go on to the online digital platform. It could be how you get your licence, how you pay your taxes, how you access social security and so on.
Having this coordinated technology platform allows the government to have all sorts of efficiencies, both with the number of people for whom you are providing services and in terms of the actual technology behind it.
So, I think it will allow us to provide public services more efficiently and more cheaply which is better for islanders."
The combined platform should be launched in the middle of 2022, alongside automation of 'middle and back office processes'.