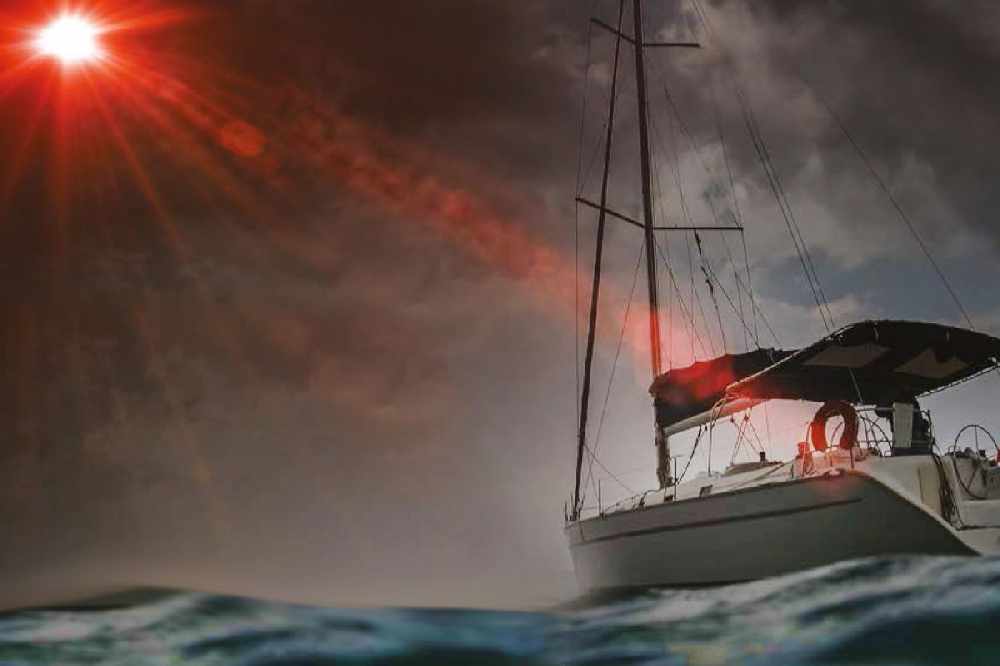 Boatowners reminded to dispose of flares correctly following incidents involving Fire & Rescue.
Boatowners are being urged to dispose of flares correctly following two incidents this week, the latest of which saw Guernsey Fire & Rescue called out to the waste transfer station at Longue Hougue.
The incidents occurred when flares that had been disposed of along with general rubbish ignited in the transfer station's waste shredder. The resulting fires were put out by the facility's extinguisher system, but either could have resulted in serious injury or damage to the equipment.
Guernsey Waste's Operations Manager, Sarah Robinson, said: "We are fairly certain that both incidents arose as a result of a private boat owner discarding an old flare. That is incredibly dangerous, and we need to appeal to all boatowners to please act responsibly.
"Fortunately, on these occasions the fire was quickly extinguished. However this is not the first time this has happened, and the fact that we have had two incidents in two days is concerning. This could have been much, much more serious.
"A flare that is disposed of incorrectly in general waste could go off at any time. That includes in the back of the compactor vehicle, or when it is being picked up by the collection crews, with a real risk of serious injury. That equally applies to our staff at the transfer station.
"It is an entirely unnecessary risk, because there are a number of options for safe disposal."
Flares can be disposed of at the Harbour office, Police Station or by contacting States Works for collection free of charge on 240971 or emailing hazardouswaste@gov.gg.
Any local commercial company involved in the marine trade should also be able to provide advice on their disposal.
Following the two fires, the transfer station had to be evacuated, in accordance with the site's health and safety procedures. Miss Robinson said that as well as interrupting 2 operations, the temporary shutdown had impacted on businesses wishing to use these facilities.
"Our main concern is the risk of injury or damage, but such incidents do also have a real knock-on effect, which doesn't help anyone," she said.
Besides flares, batteries, gas canisters, and aerosols should also not be disposed of in general waste. All these items are potentially explosive and flammable if damaged or pierced, and therefore pose a risk of fire, damage and injury.
Other dangerous waste items include lithium batteries found in mobile phones, watches, calculators, e-cigarettes, tablets, laptops and digital cameras. All these can be taken to the Longue Hougue Household Waste Recycling Centre. Old phones can be recycled locally through Sure and JT or alternatively via online phone recycling companies. Household batteries can also be recycled at the Longue Hougue Recycling Centre, Waitrose, Co-op Grand Marche Stores, Aladdin's Cave and all States Schools.