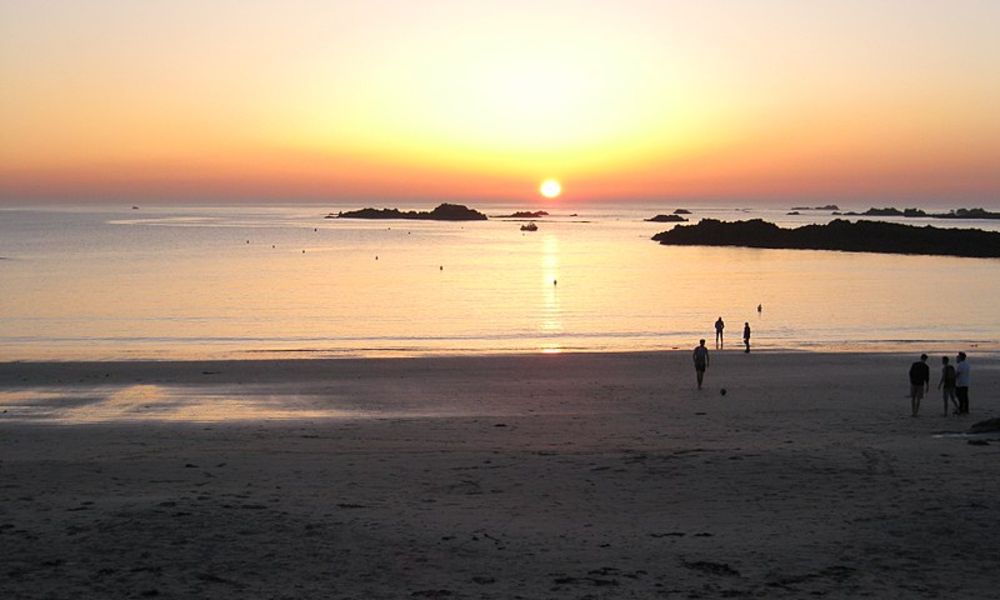 Credit: Robert Powell
Ecoli has been detected in water samples taken from an outfall at Cobo Bay.
Beach-goers are being advised not to touch - or children play in - the water from the outfall, between Route de Cobo and the slipway next to the kiosk.
Anyone heading to Cobo Bay is being asked to avoid direct contact with the outfall water after samples taken yesterday detected E.coli.
That follows a warning earlier this week about erratic water quality tests in the past few weeks. Swimmers were told to wash their hands thoroughly after bathing.
Agriculture, Countryside and Land Management Services says the discovery is a 'significant concern'.
It says there's no link from the foul drainage system to that outfall on the beach, so it's likely to be something occurring further upstream.
"While we would generally advise against allowing children to play in water from any beach outfall, given they may carry runoff from fields with grazing livestock or debris from roads, it is clearly especially important currently with this particularly outfall."
Environmental Health and Guernsey Water are working together to find the source of the pollution.