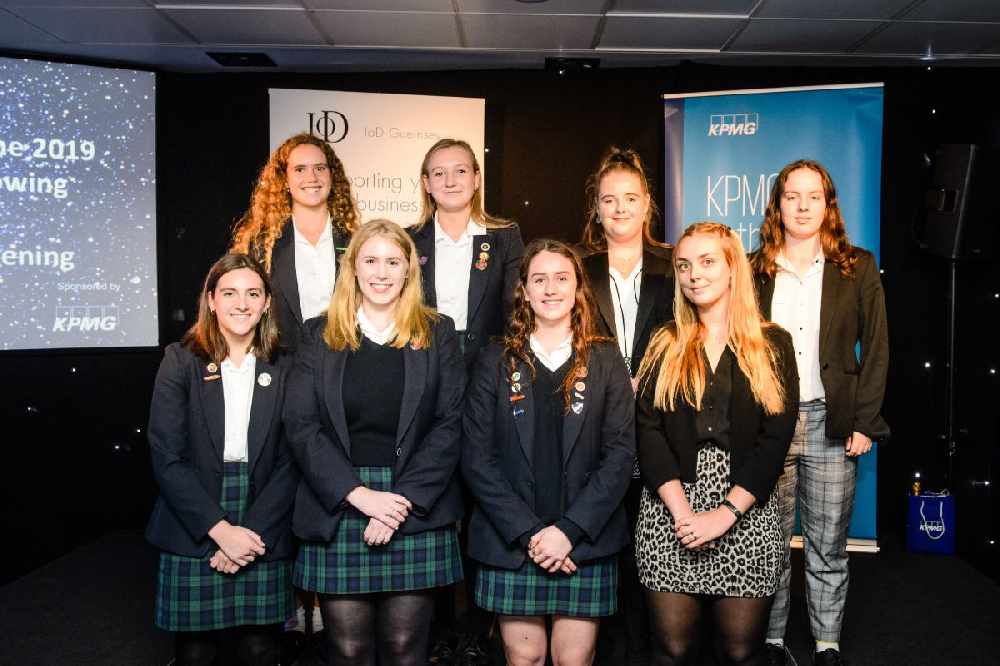 Emily Savident, from Ladies' College received the highest accolade at this year's Institute of Directors Management Shadowing scheme.
Ten students were shortlisted to present to judges and an audience of business leaders, pupils, parents and teachers.
They demonstrated what they had learnt about management from their placements, talking about the responsibilities, styles and actions of managers from a wide variety of organisations.
This year's winner Emily Savident had shadowed Darryl Corbin from the States of Guernsey Catering, Housekeeping & Laundry Department.
Judges felt she demonstrated a strong understanding of management concepts and was able to show effective management techniques in action through examples of the work the shadowed manager carried out. Emily's presentation and public speaking skills were also praised.
The programme, which has been running in Guernsey for more than 20 years, is currently supported by KPMG and provides sixth-form students with the opportunity to gain key managerial skills and business insight by shadowing managers in several sectors.