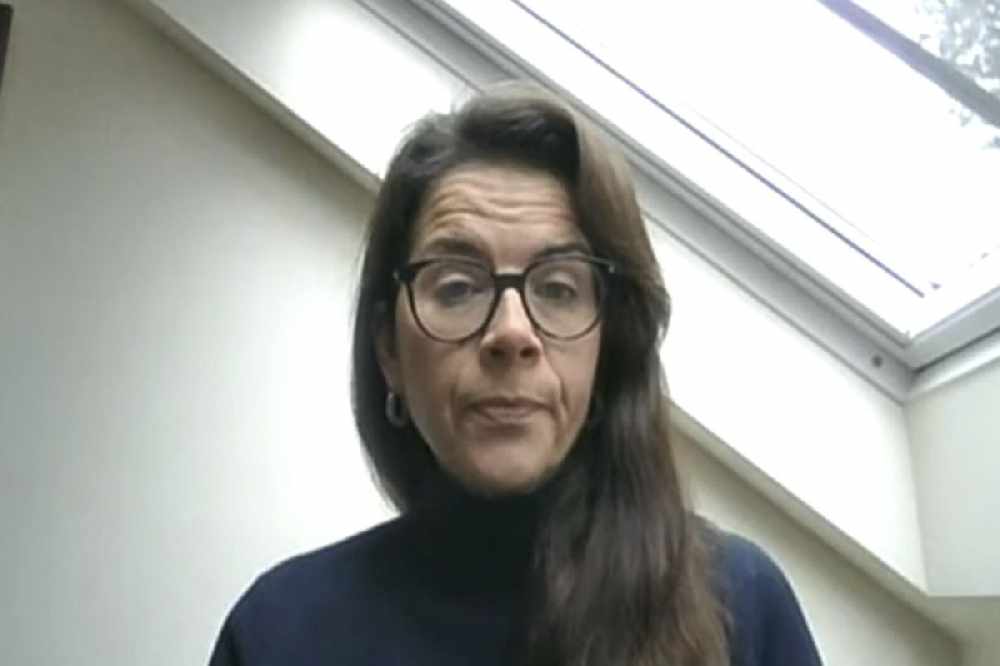 The president of ESC says she can't agree with a teaching union that children as young as 5 should be forced to wear face coverings in school all day.
The NASUWT has called for mandatory mask-wearing in Guernsey schools, because of the increase in coronavirus cases.
Ministers must urgently reintroduce Covid safety mitigations in Jersey & Guernsey schools, amid soaring case numbers which appear to be driven by infections amongst pupils and staff.https://t.co/OAoywssfmlhttps://t.co/TWmU2fLcnr

— NASUWT (@NASUWT) November 26, 2021
In response, Deputy Andrea Dudley-Owen says 176 out of 6,800 students have Covid-19, as of Tuesday 23 November, and making masks mandatory feels entirely disproportionate to the risk and data.
"It is also counter to Public Health guidance around the wearing of face coverings.
"We have continued to promote the wearing of face coverings on school grounds and have received an excellent response from parents and carers. While take-up amongst staff has been great in some schools, we are also aware of others where it has not. The Director of Education continues to work with headteachers to encourage that. If our expectation is for parents and carers to wear face coverings on school grounds, then it seems right that staff do so as well, especially in communal areas where social distancing is not easy.
"It has undoubtedly been a challenge to get a high take-up of mask-wearing amongst Secondary students as a collective. We are currently reviewing our policy on the requirement for students to wear face coverings in Secondary and Post-16 education and will provide a further statement on that early next week."
The union has also asked for whole-school assemblies and in-person meetings to be paused, and for non-essential activities to be paused or cancelled.
Dr Patrick Roach, the General Secretary of the NASUWT, said the focus must be on protecting public health and 'avoiding more damage to pupils' education.'
Deputy Dudley-Owen says no school in Guernsey should be holding whole-school assemblies, as headteachers have been asked not to.
"Decisions around whether schools hold partial assemblies and other events have rightly been left to the relevant headteacher or principal.
"There is nothing in the current Public Health guidance that would preclude in-person parent/teacher meetings from taking place, as ever with appropriate mitigations in place such as social distancing. The school can ask parents and staff to wear face coverings, which we have already strongly advised all adults visiting school premises to do, should the school decide to host them. Equally, it has been decided by many settings, that staff/parent meetings will be held online."
The Deputy says she is surprised by the recommendation on non-essential activities, as guidance has been issued to schools, colleges, and nurseries about it.
"Education updated its operational guidance for headteachers and principals to include this advice and encourages leaders to use the guidance to make decisions based on their circumstances and the events their settings were intending to hold.
"As such, it has already been within the gift of each school to cancel or postpone non-essential events should they feel it appropriate based on risk assessments."
In Dr. Roach's letter to Deputy Dudley-Owen, he said Guernsey has 'precious few other precautions' apart from recommended face coverings.
The Deputy called that 'fundamentally inaccurate, and, on face value, deliberately inflammatory.'
"Constructive engagement with Unions is very important to me, so I was pleased to receive correspondence from the UK General Secretary of the NASUWT this afternoon. It is however disappointing that having committed thoughts to paper, and shared them widely, that time was not taken to fact check the full picture in Guernsey.
"It is interesting to note that exactly the same comments were made by Dr Roach about the situation in Jersey, when they are taking a different approach to us here in Guernsey."
You can read Deputy Dudley-Owen's full response here.