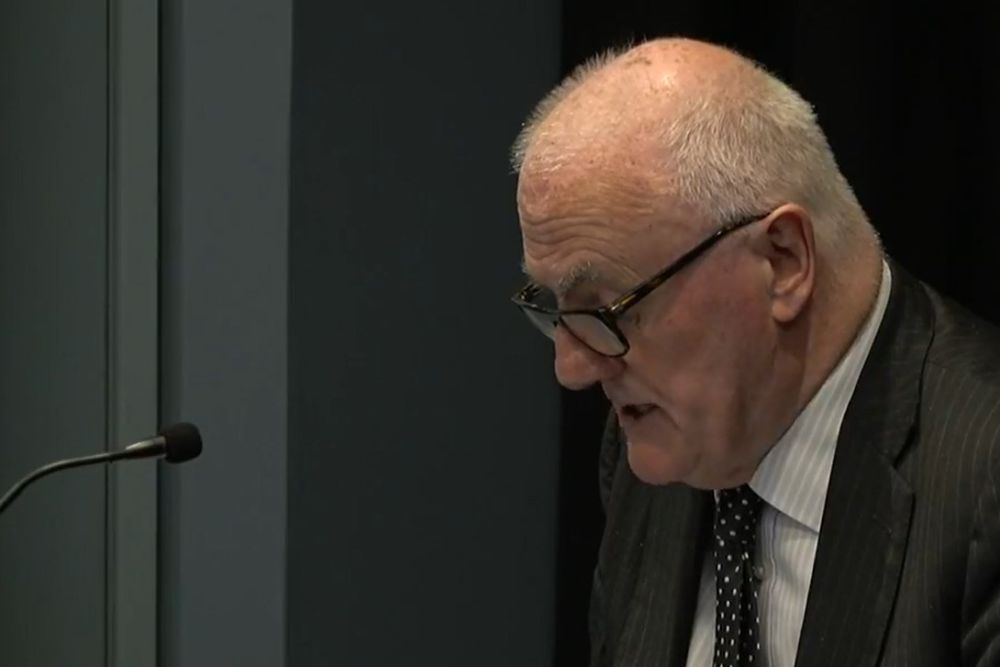 Guernsey's Chief Minister has said he hopes some people making comments about him 'crawl back under their stones.'
Deputy Peter Ferbrache used part of the latest Civil Contingencies Authority media briefing to respond to claims that have been circulating about his alleged involvement in a Covid isolation breach at the Farmhouse hotel.
The head of the CCA addressed numerous accusations:
"I have been accused of bullying Dr Brink...., of intimidating other members of the CCA so they can open up the borders earlier because I have hospitality interests..., I have been accused of being corrupt...."
"A person's sexuality is a matter for themselves, but it's a fact - I am not gay. Bear in mind I have got children. I have got grandchildren. There have been images of me...photofits put on of me having a sexual act.... All of those are completely despicable."
"I have done nothing wrong. I believe that, although the court case... has concluded - at least as far as I am aware - in relation to those people, there may be a continuing investigation. I am not aware that it involves me... but there may be another investigation going on in relation to something else so I can't comment further."
"..I would say in relation to all of this, I would hope that there is some common decency out there and I would hope that some people who've been making comments would crawl back under their stones."
Two people were sentenced this week for breaching coronavirus isolation rules at the Farmhouse Hotel in May.
Deputy Gavin St Pier has resubmitted questions about the incident ahead of the next States sitting.
They previously were ruled out by the Presiding Officer because of ongoing criminal proceedings.
Submitted fresh set of questions to Chair of the Civil Contingencies Authority ahead of next week's States' meeting. If Presiding Officer determines under Rule 15 that questions may not be put in 'public interest' that will be tacit confirmation that investigations continue... pic.twitter.com/zlfmOr59IT

— Gavin St Pier 🇬🇬 (@gavinstpier) September 21, 2021
Separately, Deputy St Pier is also asking Rule 11 questions about the departure of States Chief Executive Paul Whitfield.
He wants to know how much the termination of the civil service boss' contract has cost, if a settlement had been agreed and whether a non-disclosure agreement is in place
Island FM previously asked the government about the terms of Mr Whitfield's exit and were told 'matters between an employee and the employer are between those parties.'
Have submitted questions ahead of next week's States' meeting in connection with sacking of Chief Executive. There is likely to be a significant cost to taxpayers; and there are legitimate questions to ask about whether followed due process (which helps mitigate financial cost.) pic.twitter.com/9TMdj42Bkx

— Gavin St Pier 🇬🇬 (@gavinstpier) September 21, 2021