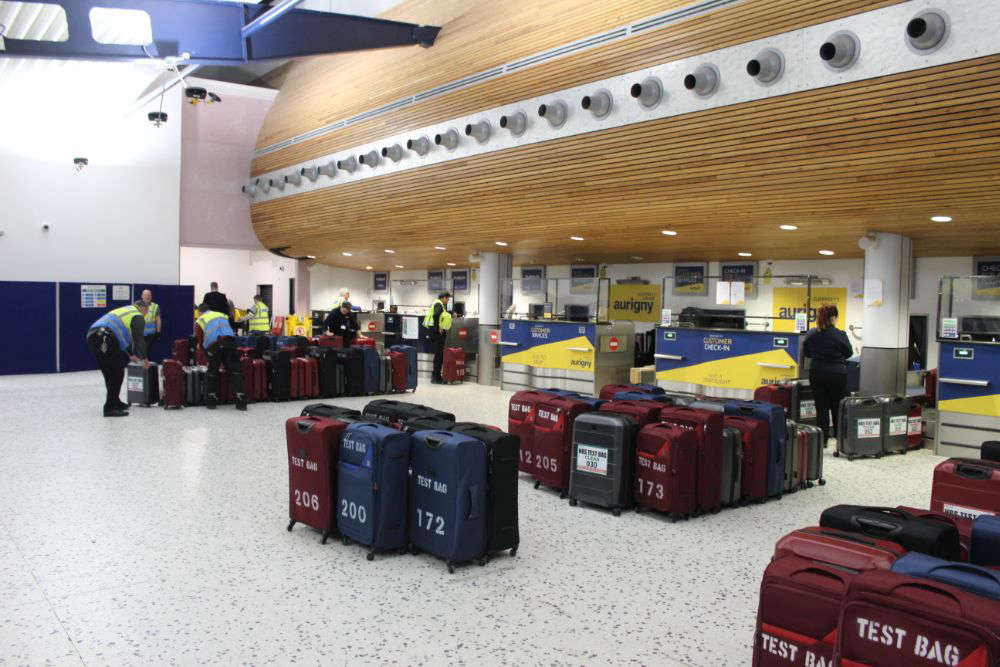 Guernsey Airport's new £12 million hold baggage system is being tested ahead of its introduction later this month.
The project, which was approved by States Members in 2020, has seen the airport's baggage belts and security scanners replaced in order to meet modern aviation safety standards.
It includes replacing ageing X-ray machines with modern 3D scanners and allowing luggage to be automatically diverted between the two scanners to make the system more resilient and reduce disruption for passengers.
Steve Langlois from Guernsey Ports says the project is on track to be completed by the end of April 2022:
"This multi-million-pound investment in airport infrastructure is now providing state of the art scanning equipment and meets the latest aviation security standards.
Early indications suggest the new scanning technology and the conveyor systems are performing well. The scanning technology is very different compared to the equipment it replaces.
The technology provides scanning quality on a par with CT medical screening, giving security staff vastly more enhanced imaging capability."
After the Easter holidays, work is due to begin upgrading equipment in the passenger security search area before the Departures Hall.
Guernsey Ports says once it is completed, passengers can expect to spend less time queueing and an improved experience before their flight.