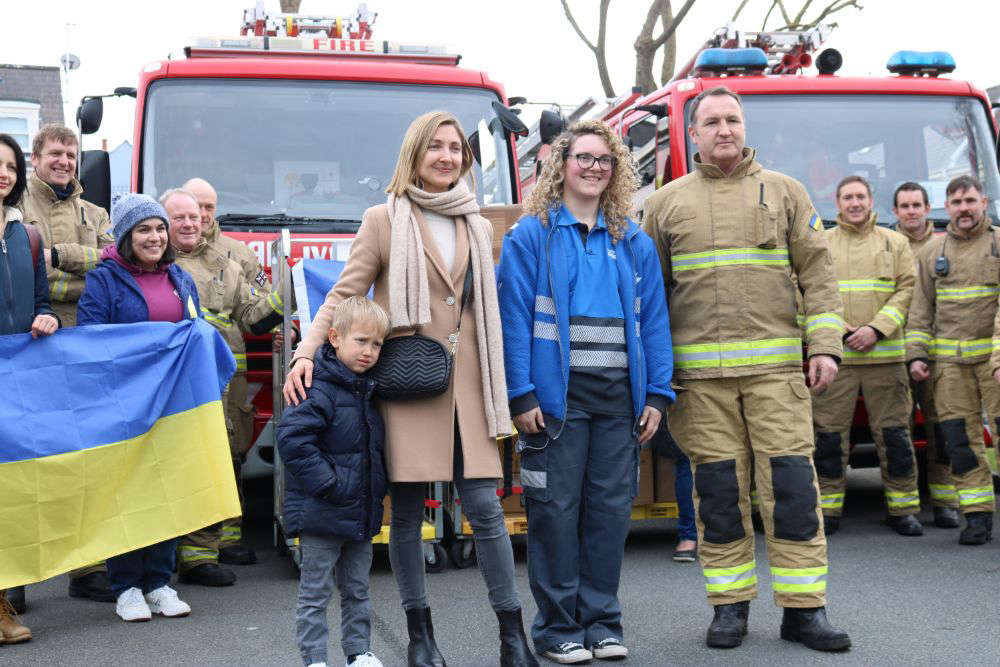 Guernsey's Fire and Rescue service is sending its old kit to to Ukraine.
Protective clothing and equipment is on its way to the war-torn country via Poland.
It is being sent for free by Guernsey Post.
Martin Lucas , Acting Deputy Chief Officer of Guernsey Fire & Rescue, says they were contacted by Stand With Ukraine:
"We were approached by Alina Bendel who had picked up a cry for help from the acting head of the State of Emergency Services in the Kyiv region.
They were making a direct plea for firefighters' additional protection in the form of helmets, fire-proof clothing, gloves, belts and any shoes that were available."
Martin says the service here is currently in the process of updating its fire kit:
"We were able to find 31 fire tunics, 18 pairs of leggings and 20 pairs of fire-proof boots, which are now all boxed and with the help of Guernsey Post will be winging their way to Poland and then on to Kyiv in the Ukraine."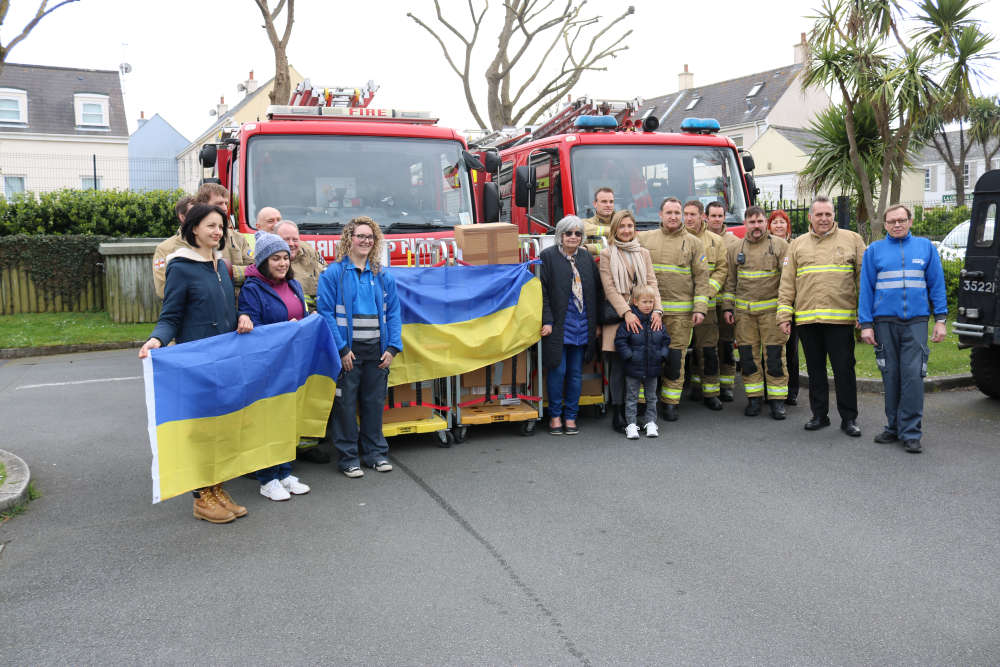 "Obviously the situation there is absolutely desperate - as we've all seen - and they have run out of spares so are pleading to everybody in the emergency service family to help.
We are more than pleased to make a small contribution and help our colleagues in Kyiv.
When I mentioned that I needed some help to get this all together the duty watch were so motivated, all of a sudden we had 11 people in the uniform store all itemising counting and boxing equipment."
Eleven boxes of kit are heading for Lviv Fire Department in Western Ukraine and will be transported on to the fire department in Kyiv.