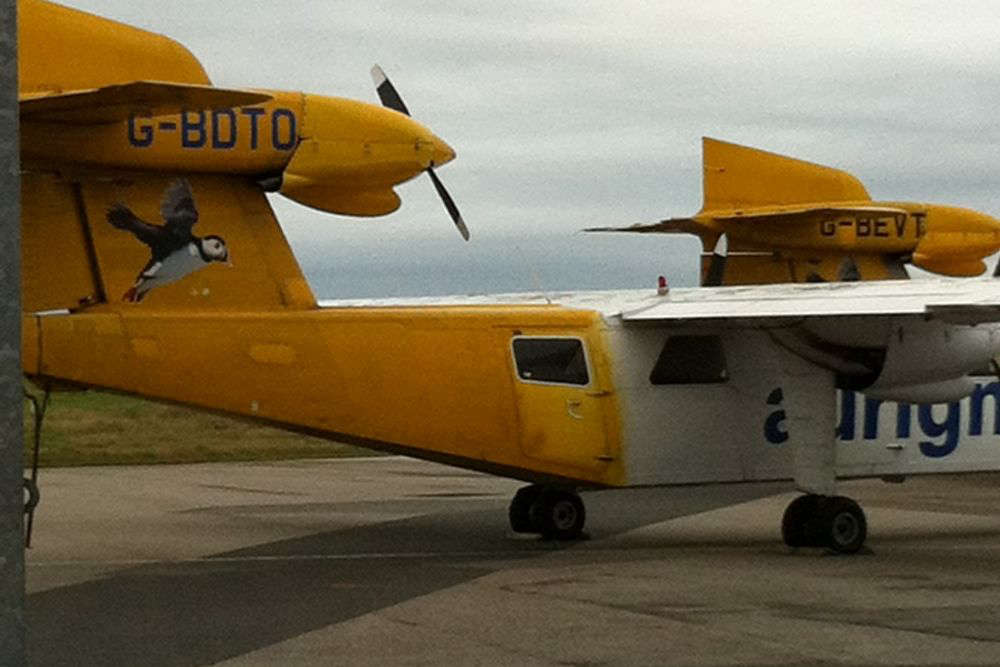 Trislanders in Alderney in 2015
Aurigny flights to Alderney will begin at lunchtime, after being cancelled because of a hole in the runway.
Guernsey Ports say repairs were made to the runway yesterday by a local firm, but the material needs time to set hard.
The hole in the runway was discovered during a routine inspection on Tuesday (25 October) in an area that had already been patched.
It was believed to be a flaw in the base material, underneath the surface.
Guernsey Ports say more substantial repairs will be made by a UK runway paving contractor in due course.
Flying was halted for the whole of Wednesday, as Aurigny's Dornier aircraft couldn't use a shortened runway that avoided the hole.
At this stage, commercial flying is expected to resume at lunchtime.
It is understood that alternative sea transport was unavailable because of the swell, so the island was effectively cut off.
The disruption comes during half term week and Alderney's angling festival.
Politicians in Guernsey will soon have to consider spending millions on a new runway for Alderney.
Option C+ is the one favoured by Alderney's States and business groups and the P&R and STSB committees in Guernsey. It includes widening and lengthening the current runway and rebuilding the airport terminal.
The runway was last resurfaced in the late 1990s.