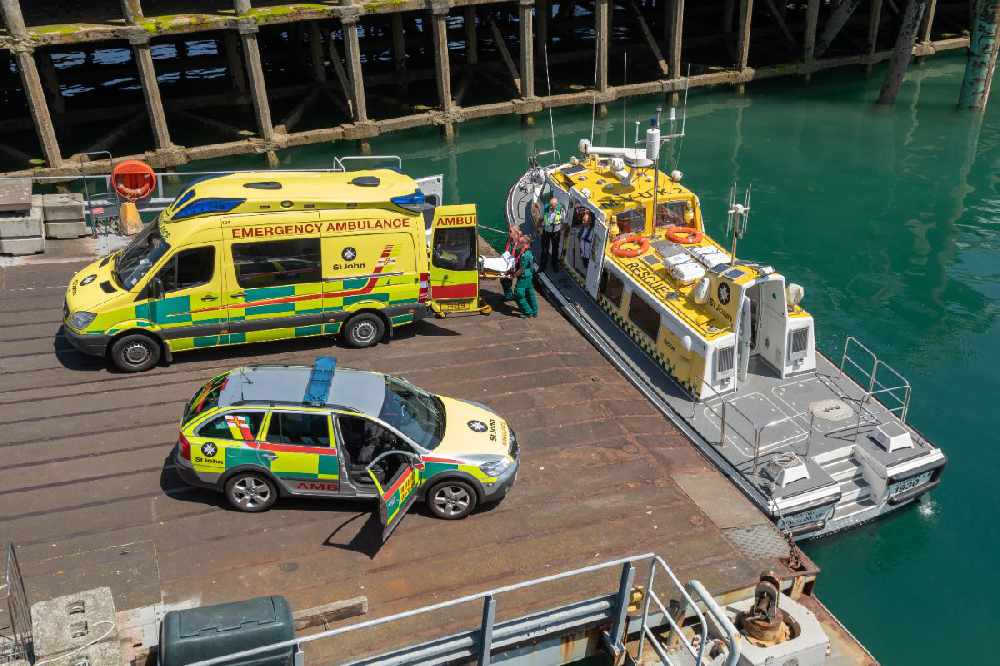 St John marine ambulance responds in evening.
The St John marine ambulance was called to Sark yesterday evening (Tuesday 28 th April) for a patient with a medical condition.
The Flying Christine III was requested by the Sark doctor at around half past six (1830) and arrived at Sark harbour within an hour.
The paramedic crew met the patient and doctor at the harbour and the after a receiving a handover the patient was transferred to the Flying Christine for the journey back to Guernsey. The medical crew from the emergency ambulance service assessed and monitored the patient on route
back to St Peter Port before transporting the patient onto the PEH.
St John Ambulance Guernsey would like to thank the volunteer boat crew who responded to this incident and the ambulance crew which attended the case.
This was one of nine calls for the emergency ambulance service yesterday.
At the same as the FC3 crew was responding to the medical emergency in Sark another crew and an incident officer were attending a road traffic collision in the Vale. At this incident the patient was assessed and treated at the scene before being taken to the Emergency Department of
the PEH. Guernsey Fire & Rescue and police were also in attendance at the incident.