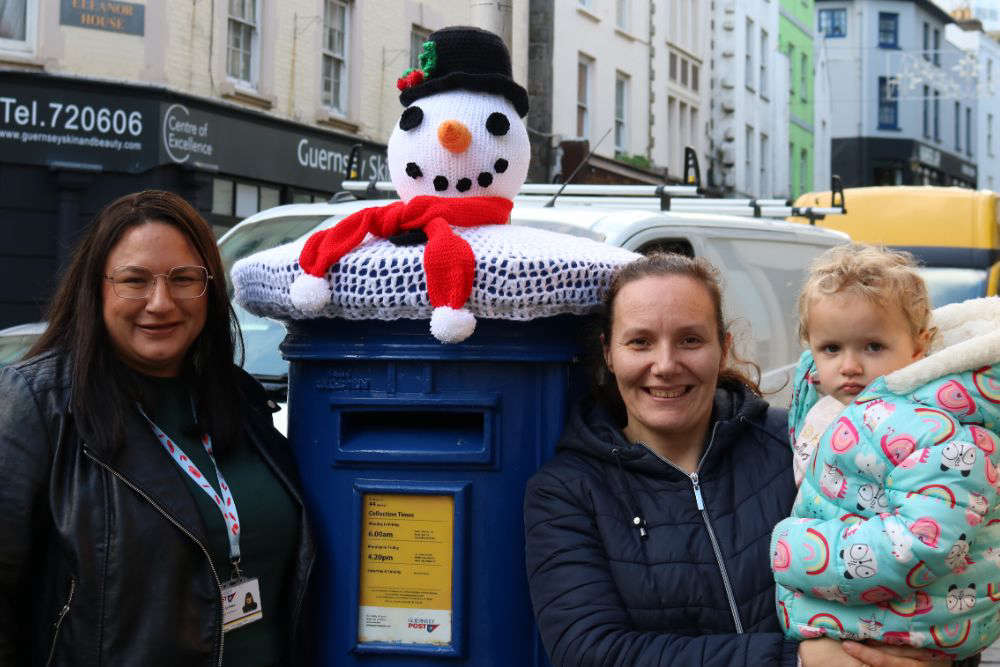 A local artist has created a Christmas Trail for children made of post box toppers.
Tamara O'Brien started crocheting post box toppers during the pandemic to raise people's spirits.
Two years on she has created seven new pieces in collaboration with Guernsey Post, with a special holiday twist.
The Christmas-themed toppers are dotted around the island, with a letter hidden in each design.
Children are challenged to visit each post box and discover the secret seven-letter word.
An entry form is on the Guernsey Post website and must be handed into Envoy House by 19 December.
Tamara says she worked hard to complete the project:
"Christmas is my favourite time of year, so I am really excited to be part of this project with Guernsey Post.
It's been a bit of a push to complete all seven post box toppers, as we only decided on the Christmas trail a few weeks ago, and each topper can take that amount of time.
I have really enjoyed bringing my different ideas to life. It has taken weeks and a lot of long hours to make them, but it has been worth it just to put a smile on people's faces when they see them. I hope everyone has fun doing the trail."
Bethan Griffiths from Guernsey Post says the trail should be good fun:
"Tamara's Christmas-themed toppers are bound to get children and their families in the festive spirit.
She's worked incredibly hard to complete all the designs in time for the Christmas Trail, so it would be fantastic to see lots of children across the Bailiwick taking part and entering the competition."
School children from reception up to Year 6 can enter for the chance to win a £50 Aladdin's Cave voucher.
The crochet toppers can be found around: the Market Steps, Town Church, The Bordage, Waitrose Rohais, Morrisons L'Islet, St Martin's Co-op and Envoy House.