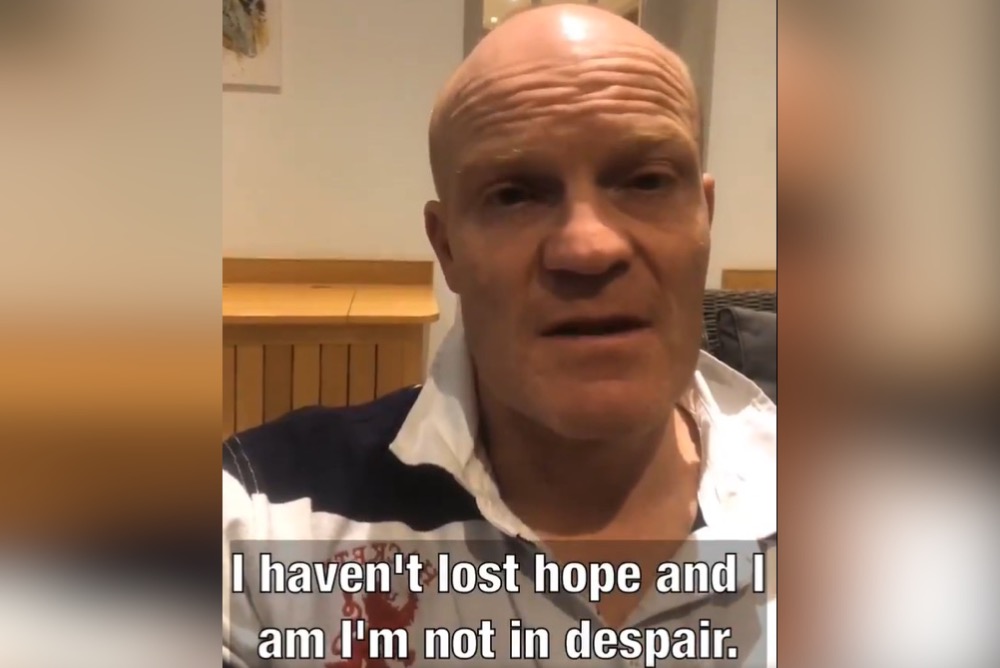 Deputy Gavin St Pier has told his supporters not to despair, after failing to get any jobs in the new government.
The former Chief Minister - who lost out to Deputy Peter Ferbrache for the P&R presidency - was twice more defeated in government elections and left without a top job.
He was beaten by Deputy Peter Roffey to head up the States' Trading Supervisory Board, then lost out on a seat on the Scrutiny Management Committee.
But, in a video on twitter, the poll-topper said he is not angry and has not lost hope, and has appealed to his backers to do the same.
"To those of you that have expressed feelings of anger and despair and loss of hope, please don't. Please don't. I am not angry. I haven't lost hope and I am not in despair. I am not going anywhere, and there is a job to be done, so please hang in there, please hang in there."
After an unusual week in politics, two messages: thank you for hundreds of messages - I will reply to them all in due course - I've plenty of time to do this! And don't be angry or despair. I'm not angry and I'm not going anywhere. Have a good evening. I'm off to put my feet up! pic.twitter.com/xHgltDCDH9

— Gavin St Pier (@gavinstpier) October 21, 2020
Deputy St Pier described it as 'an unusual week in politics' and thanked supporters for their messages, joking that he has 'plenty of time' to respond to them all in due course.
Meanwhile, Deputy Heidi Soulsby has been formally appointed Guernsey's Deputy Chief Minister, becoming the first woman to hold the post.
The newly-formed Policy and Rescources Committee has met for the first time, and agreed the former Health President should take up the role of Vice President.
"It is an honour to take up the role of Vice-President of the Policy & Resources Committee, and to be the first woman to hold the post which doubles as the 'Deputy Chief Minister.' No one is more aware than me of the challenges Guernsey faces now but I am already optimistic that this Committee, and this States more widely, has the skills and the drive needed to meet them."
Deputy Jonathan Le Tocq will continue to lead on external relations throughout the ongoing Brexit process - providing 'continuity and experience'.
Policy & Resources President Deputy Ferbrache says; "I believe we have assembled an excellent team at Policy & Resources which brings together political experience as well as an injection of new ideas thanks to Deputies Helyar and Mahoney who join us with a fresh perspective from their accomplished professional careers outside the States. We want to deliver the changes that we believe the community wants, reflected in the overall result of the General Election. But we will do this in a careful and considered way, ensuring we maintain stability at what is clearly an uncertain time with many major challenges in front of us."
Details of the elections for Committee members can be found here.