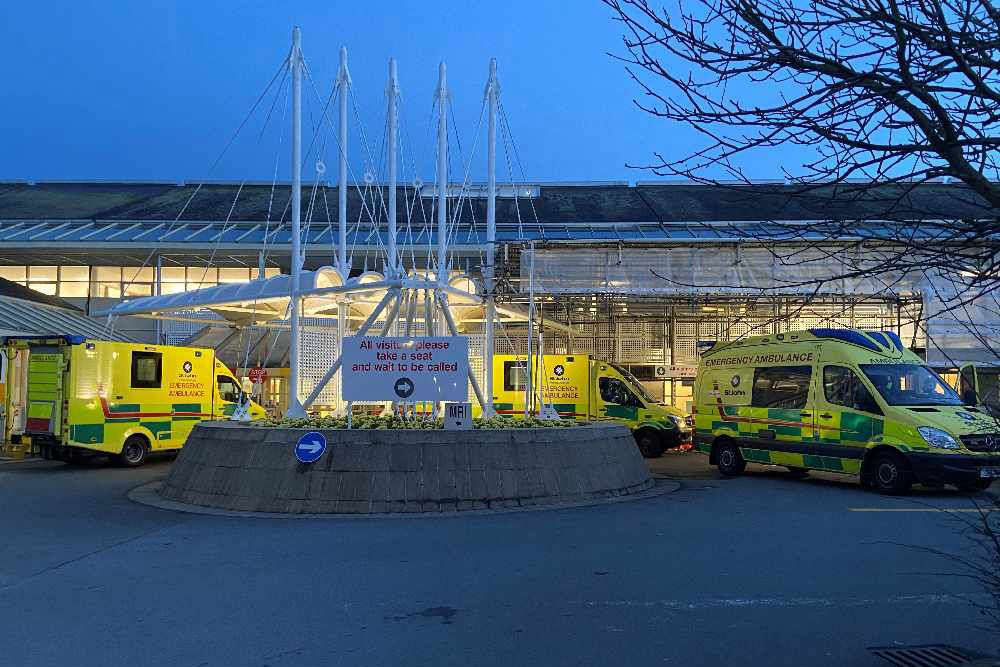 The emergency department at Princess Elizabeth Hospital will have free access to mental health professionals over the festive period.
The Health and Social Care Committee is paying for a wellbeing service at the hospital over Christmas and New Year out of its existing budget.
No islanders will be charged for attending the emergency department to see a professional from a team of social workers, psychologists, nurses and occupational therapists.
The service runs from 20 December up to and including 2 January, between 6pm and 10pm each evening.
Committee president Deputy Al Brouard told Island FM the service is available as this can be a difficult time of year.
"Christmas time can for many people be quite stressful and we'd just like to see if we can add an extra service in. Almost like a pilot of a pilot because we are working our way to set up a pilot for a drop-in or a crisis centre, so this is almost like a pre-runner of that.
Over the Christmas period we'll be having some professionals available in the evening for those who are just suffering from high levels of stress or distress and anxiety who may want to just come and speak to somebody.
We're not going to take away from all the existing services that we have but it's just an additional one."
There will be one healthcare professional on shift each evening, alongside a volunteer who is trained in mental health first aid. They will meet with patients in the Oberlands Centre.
3/ This is not to replace any existing mental health service, but is additional for anyone who feels they need additional support but who might not ordinarily either seek it or meet the clinical threshold for more acute support services.

— States of Guernsey (@Govgg) December 9, 2021
The HSC president says that the level of uptake for the service will help officials improve existing services and design new ones, such as the mental health crisis centre that should be opened next year.
Deputy Brouard says the busy department will not be overwhelmed by further patients.
"They will be prepared for this. They are all fully aware that this is coming through so the staff there will be able to manage the referrals separately from those who are coming in with their broken leg, if you see what I mean."
Deputy Tina Bury says the service is 'recognising calls from the community'.
"Even though a small first step, we hope that this new temporary service will help people who are going through a difficult period.
Isolation and loneliness can be heightened at this time of year so we hope that this accessible way of speaking to a mental health professional could really help anyone experiencing that."