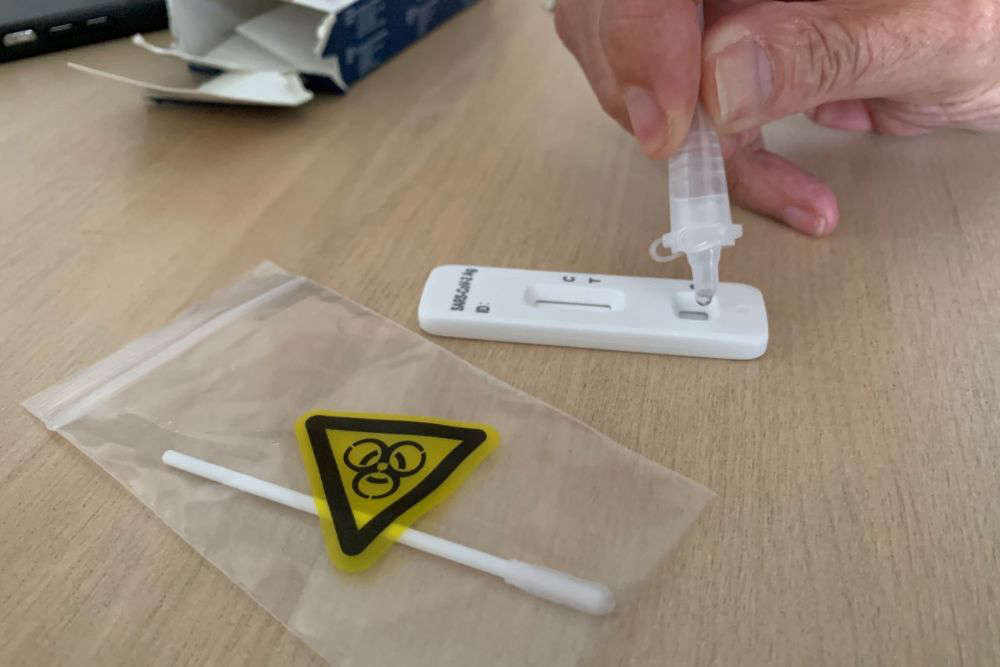 Free Lateral Flow tests are being made available to all islanders.
From Monday, packs of 25 LFTs will be issued to help slow the spread of Covid-19 over winter.
We're being advised to test ourselves twice a week every week, if we're contact-traced, and before visiting anyone in a care home.
The government says we should also take a test before attending a crowded event, party or meeting in a poorly-ventilated place.
Dr Nicola Brink says the issuing of free Lateral Flow Tests is another useful tool for managing the virus.
"This provides us with a further useful tool for managing COVID-19 and will help us prevent the virus spreading, particularly to vulnerable people or in settings where it could spread very widely. This also allows us to provide any support that is needed to the person with diagnosed with COVID-19 as soon as possible, as well as ensuring that the Contact Tracers can start working promptly to break the chains of transmission of the virus. It is really important that anyone with a positive LFT telephones the Clinical Helpline to arrange for a confirmatory PCR test."
Anyone who gets a positive result should contact the Clinical Helpline on 220001 or 220002 to arrange for a PCR test to confirm it and stay at home until they get the result.
Officials say anyone with symptoms should still stay at home and report those symptoms to the Clinical Helpline, and that the LFTs should not be used as an alternative to getting clinical advice.
The LFT kits are available from Monday (18 October), initially for two weeks, from the tent at the end of the Crown Pier in St Peter Port, every day except Wednesdays and Sundays, at the following times:
Monday 18th October 9:00-17:30
Tuesday 19th October 9:00-17:30
Thursday 21st October 9:00-17:30
Friday 22nd October 9:00-14:00
Saturday 23rd October 10:00 – 14:00
Monday 25th October 9:00-17:30
Tuesday 26th October 9:00-17:30
Thursday 28th October 9:00-17:30
Friday 29th October 9:00-14:00
Saturday 30th October 10:00-14:00
The States says islanders should take no more than they need, and it will continue to provide the packs as long as supplies are available.
They are also available from the Community Vaccination Centre at Beau Sejour to anyone attending for a vaccine, and by emailing lateralflowqueries@gov.gg to those unable to collect them in person.
The Lateral Flow Test kits will also be available in Alderney, Sark and Herm at the following locations and times:
Alderney:
Harbour (next to the Harbour showers) - from Monday through to Sunday between 9:00- 10:30 and 13:30-14:30.
Sark:
The Government of Sark, Committee Office - from Monday through to Friday from 11:00- 15:00.
Herm:
Main Harbour Office - from Monday through to Sunday between 9:00-17:00.