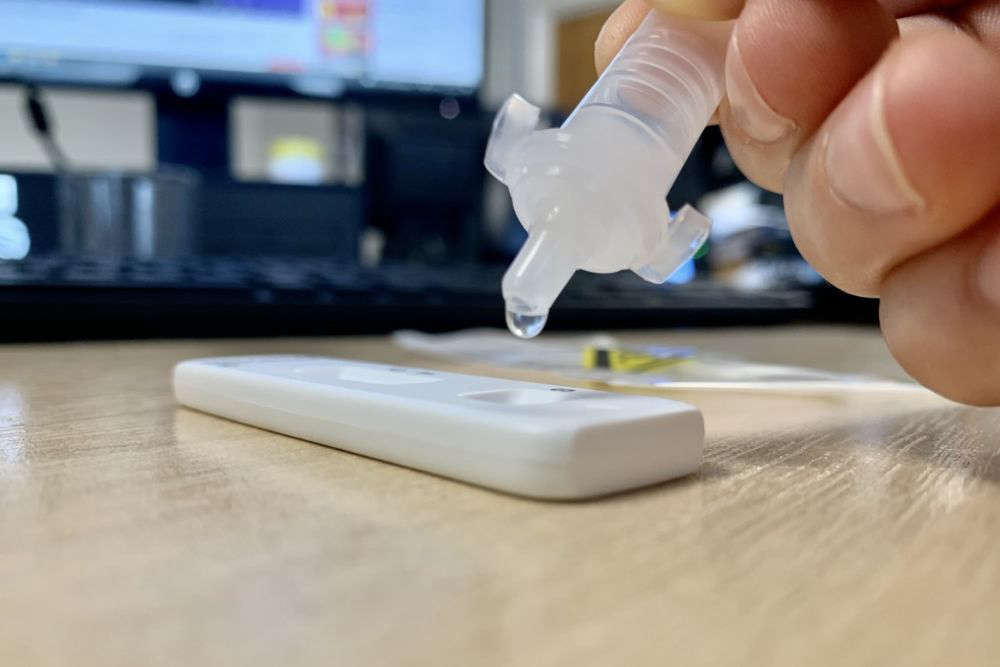 Lateral Flow Tests for Covid will no longer be supplied free to the community in Guernsey from next month.
It's the latest de-escalation of public health measures.
From April 3rd there will be no more free LFTs given out to the community.
Islanders are asked to continue to follow guidance including staying at home if they feel unwell.
The States says the tests will continue to be used to minimise potential outbreaks in vulnerable settings such as the hospital, prison and care homes.
Visitors won't be advised to test beforehand but are asked not to visit if the have Covid-19 symptoms.
Director of Public Health Dr Nicola Brink says the virus is now being managed in line with other respiratory tract infections:
"This further de-escalation of our testing strategy has been part of our on-going planning and has been made possible by the significant progress we have made as a Bailiwick in living responsibly with COVID-19.
As individuals we don't self-test for other respiratory virus infections, we naturally stay at home if unwell and seek advice and treatment from our GP if needed. It is important that our ongoing management of COVID-19 aligns with those same principles going forward."