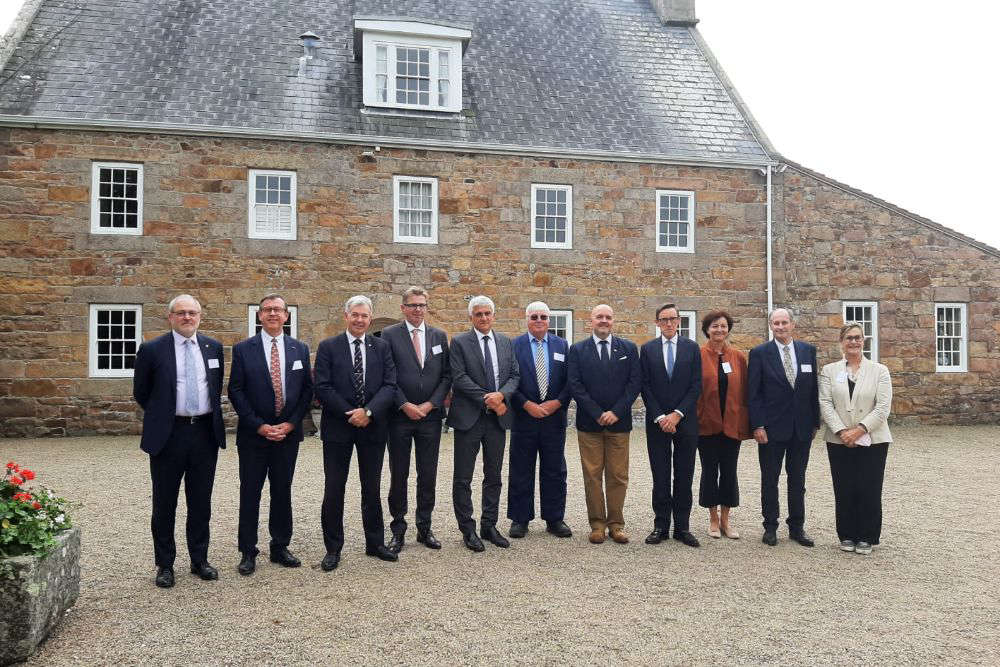 Leaders from Jersey, Guernsey, Normandy and La Manché met in St Helier.
Officials from Normandy and La Manche have warned that more protests in Channel Island waters could be staged if solutions to the licencing issues are not found quickly.
Channel Islands representatives have met French leaders in Jersey for the Normandy Summit.
Members from Alderney and Sark joined virtually, while Guernsey, Jersey, Normandy, and La Manché leaders joined in person.
They discussed issues including climate change, coronavirus, and the potential impacts of Brexit on areas including fishing.
Jean Morin from La Manché said that he is concerned that the French fishing industry may take further action like seen in May if agreements with the UK and licencing issues with Jersey and Guernsey aren't finalised soon.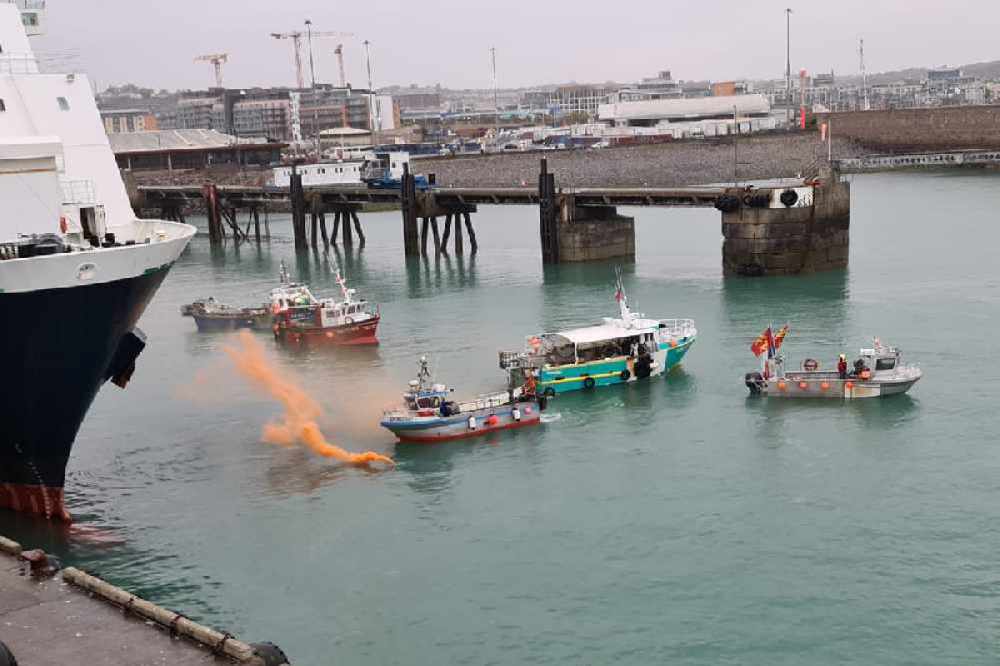 "I did express my concern in a previous video conference to my Channel Islands colleagues that if there is a further postponement we could see something along the lines of what happened on May 6, if not more violence, and this is a serious concern for us.
The fishing industry is keen - very impatient - to see a solution arrive. But, we've had a frank exchange of views, we've clearly stated the issues and the solutions that we feel need to be found quickly."
The UK sent Royal Navy boats to Jersey's waters earlier this year because of the French threats to blockade the island's port.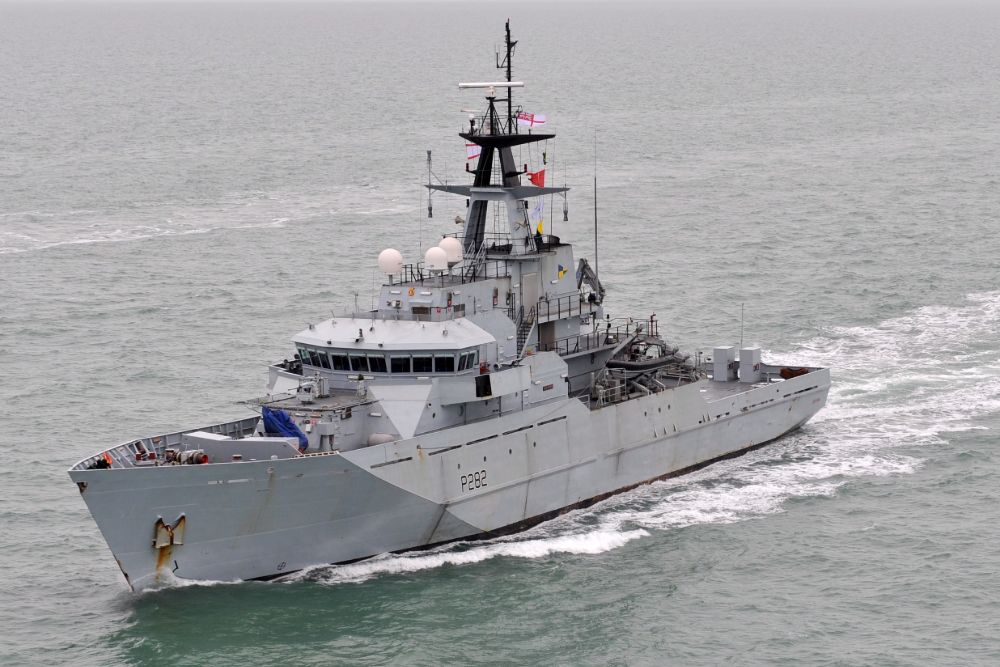 Deputy Jonathan Le Tocq, the head of external affairs for the States of Guernsey, says they are close to an arrangement.
"We will continue the interim licensing regime until we're at a place where we can introduce the new regime under the TCA. In a few days' time, we anticipate that we will be able to publish the roadmap and a timeline for introducing the new regime - we're virtually there."
Jersey's Chief Minister Senator John Le Fondré said that he doesn't anticipate issues for those who have previously worked in Jersey's waters but it is still a larger issue for the French and UK governments to solve.
"There has been progress, particularly over the past few weeks, particularly having received more data through, I believe, the official routes. But, it is certainly true and we accept that we have to look at it as a French issue rather than an issue for Normandy and Brittany.
But, if we can have that same engagement and relationship, which we usually do, with our neighbours in Brittany, essentially any fishermen who have fished in our waters can continue to do so. It will be respected."
Jersey issued 47 licences to large boats with tracking technology earlier this year, with the transition period that allows most vessels to use island waters due to expire at the end of this month.
That was to allow for mainly smaller boats, who don't have tracking technology, the time to submit evidence of their previous activity in Jersey.
A request was made to the European Union earlier this month for more logbook data to issue licences.
New licences will come into effect 30 days after they are issued, with the transition arrangement continuing until then.
The Government of Jersey says vessels that could qualify, if they submitted 'a little more information' before 31 January 2022 will be given a temporary licence.
All unlicenced fishermen will be told to stop fishing in Jersey waters 30 days after next week's announcement.
"Jersey's relationship with our friends in Normandy, France and the wider European Union is a vital one, and we will continue to work closely together on the remaining outstanding complex issues.
"We are thankful that the additional data came through recently which has put us in a much clearer position and will help ensure that those boats which regularly fished here before are able to continue doing so.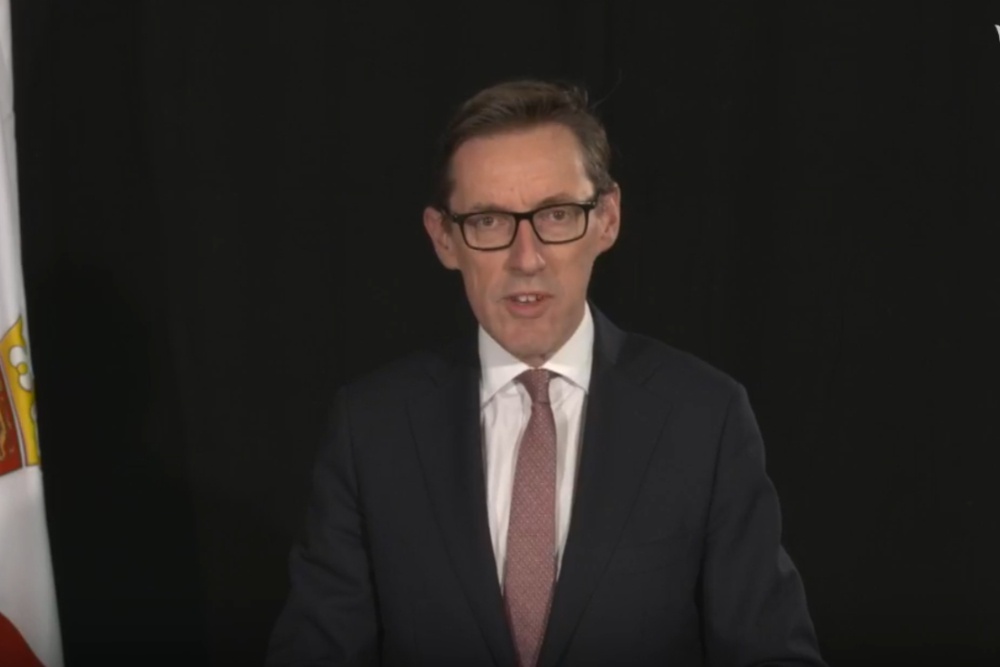 "We will be writing to the EU, via the UK, in the coming days and will be in a position, next week, to confirm which vessels will be issued with licences. However, Jersey continues to welcome new track record information, and will consider it fairly. Further licences can continue to be issued where the evidence exists." - Senator Ian Gorst, External Relations Minister.
Licenced boats will be published on the UK Single Issuing Authority website.
The Normandy Summits have been held annually since 2015 when political leaders came to a co-operation agreement.
The next meeting will take place in Normandy in 2022.