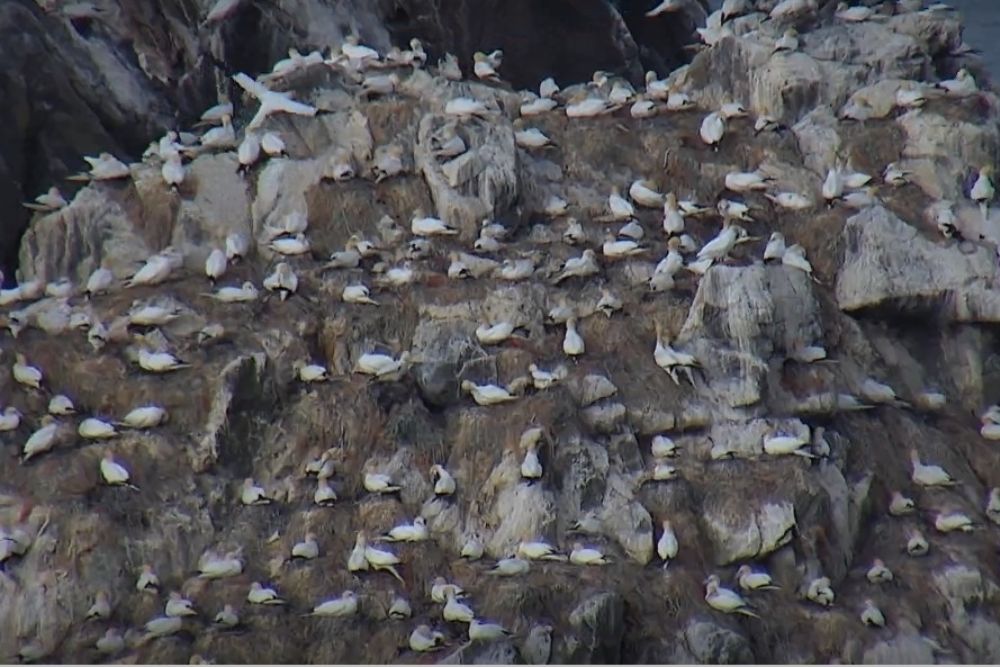 A new webcam is monitoring Alderney's large gannet colony.
The colony consists of around 2% of the world's population of gannets.
Jack Bush from the Alderney Wildlife Trust says the community on Les Etacs is one of the most spectacular displays of nature in the English Channel.
"People are often surprised that this is on our doorstep. You could liken it a city of seabirds out there. It is fantastic.
We are talking around 6,000 pairs of gannets. These are the largest breeding seabirds in the UK, fantastic beautiful birds with a wing-span of around 2 metres."
Alderney has hosted the British Isles longest-established webcams 'PuffinCam' for the past decade, and has added 'GannetCam' so that people can watch the lives of these seabirds - from 'majestic courtship' and nesting to feeding their young and fledging - in real time from the comfort of their own home or mobile device.
The high definition video will be streamed 24 hours a day until the end of the breeding season.
The powerful zoom lens is trained on 'Pyramid Rock', 350m from Alderney's south west coast.
Members of the public are being invited to add their own observations from the live video feed through the embedded link in the web page.
Ecologists rely on reports of unusual events or interactions as part of their research work.