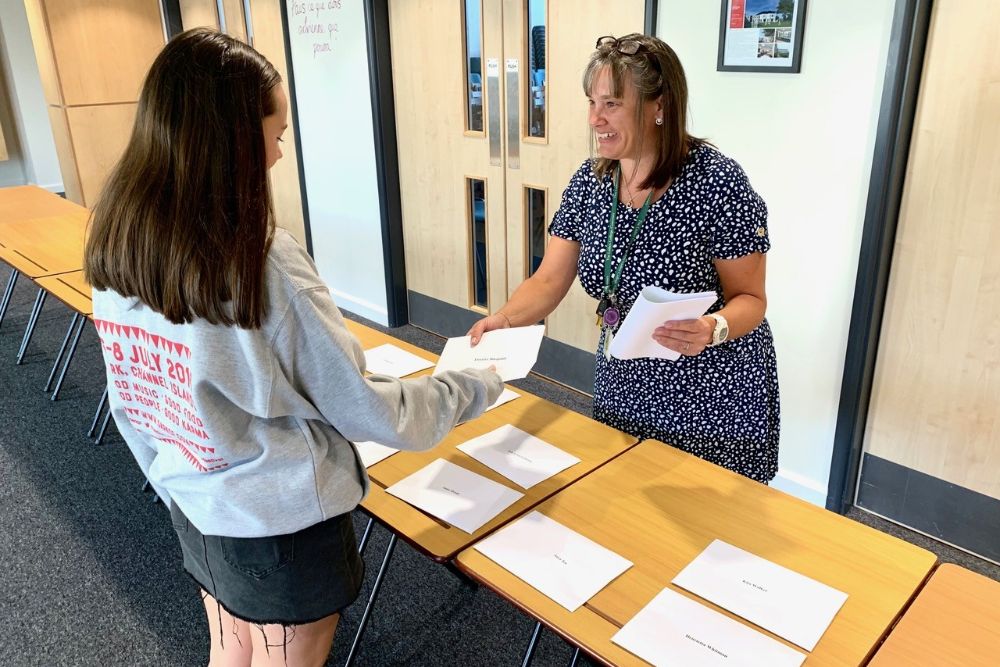 After much uncertainty due to COVID 19, local students have been awarded their Centre Assessed Grades after regulator Ofqual said students would not be marked down by algorithms.
Hundreds of Guernsey students collected their GCSE results this morning.
Overall, 73.2% of students across the Bailiwick have achieved at least five A* - C/9 - 4 grades including English and maths. ESC says:
"This is a credit to students and teachers throughout the islands. Due to the challenges this year as a result of the global pandemic, and the differences in the way grades were awarded, caution should be taken in attempting to compare directly headline figures to previous years.
"The Committee for Education, Sport & Culture announced earlier this week that all Year 11 students will have their offers of post-16 places at the Sixth Form Centre and the College of Further Education honoured based on teacher-predicted grades, regardless of results received today.
"This decision was made to provide local students with reassurance and certainty amid continuing controversy nationally about public exam results.
"While students did not sit the exam papers, an assessment (Centre Assessed Grade) of all of the work they have done across their studies was made by their schools to help determine final grades. Following the announcements earlier in the week made by the UK Government, students' grades will be the higher of their Centre Assessed Grade – the grade calculated by looking at their work - and the grade calculated for them by the exam regulator, Ofqual, after it has been put through their statistical model.
"The island has been closely following the approach taken in England to ensure that our students are on a level playing field with their UK counterparts.
"The new grading structure, using 9-1, rather than A*-G, continues to be phased in. While they are not directly comparable, a 4 is roughly equivalent to a C. As last year, school leaders will be analysing the results under the new Guernsey Attainment 8 system, the results of which will be published in January."
.