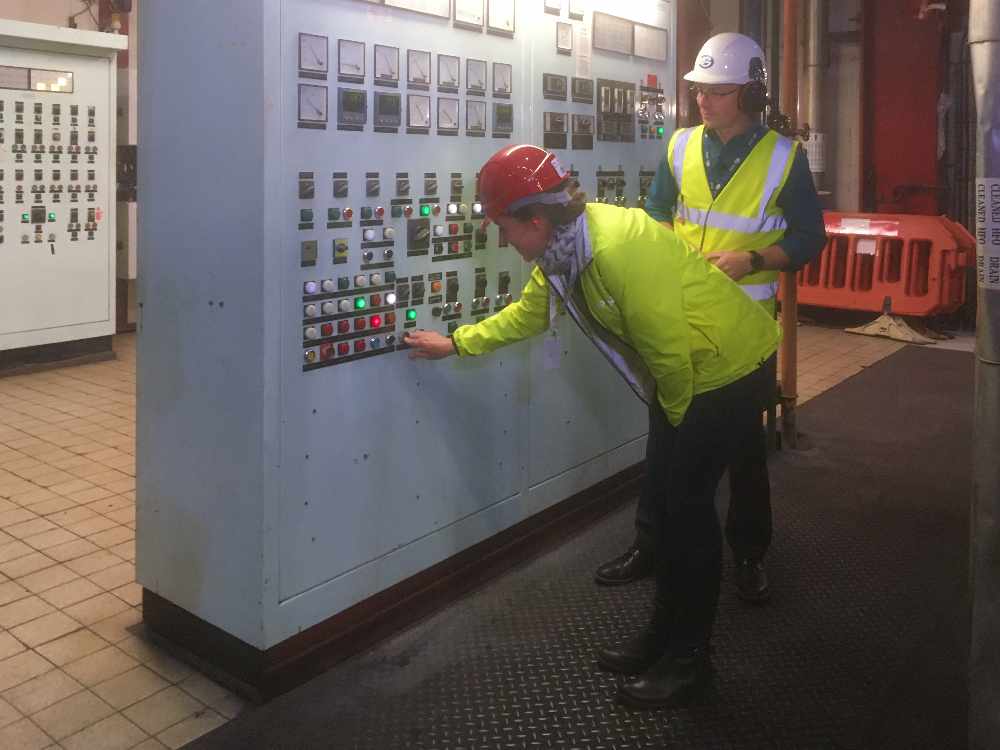 Deputy de Sausmarez turning off the generator.
One of Guernsey Electricity's oldest oil-powered generators has been switched off
Engine 1 C was first commissioned in 1979. Over her lifetime she has run for almost 138,800 hours.
Following the successful lay and commissioning of the new undersea cable (GJ1) to France via Jersey, Guernsey Electricity has returned the Island to importing renewable and low carbon energy by symbolically switching off Engine 1 C.
The power station will once again be used as a back-up measure and only when needed during peak demand.
Environment member Deputy Lindsay de Sausmarez had the honour of switching off the old engine.
"It's old technology and not as clean and as efficient as it could be so we are turning it off for what could be the final time.
"When we generate power on-island we have to use fossil-fuels. Connecting to the cable to Jersey and France means we will be operating using much cleaner fuel."