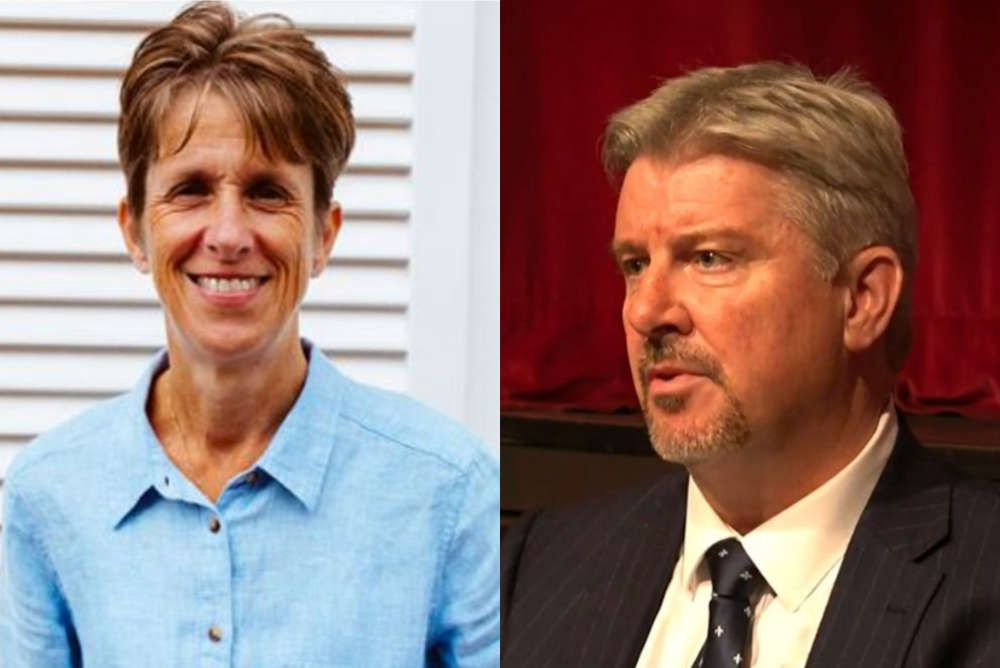 Deputy Heidi Soulsby says GST was the reason she quit P&R and she will oppose its introduction.
Deputy Soulsby has clarified her reason for leaving P&R last month, and says it was principally the committee's decision to introduce GST at 5%.
Those proposals were made public on Monday (28 November) but Deputy Souilsby says she can't support a consumption tax at a time of rapidly rising prices:
"When we've got inflation the highest it's been for decades and people are really struggling, I think it's a real issue, especially if it's going to be on food and utilities. I think it's really showing government not trying to do more to reduce that burden on the public."
In her brief resignation statement in October she said:
"It has been obvious for quite a while that my views and advice have not been valued by some on the Committee and I think there is little point in me continuing in the hope that things may get better."
Now, she's made it clear that it was her advice to her fellow P&R members on GST that was the 'final straw:'
"There does need to be an alternative to this. It's a Big Bang approach which I think is going to make life harder for people. I think there was an opportunity here to have a more progressive system and I think that's ultimately the last straw for me leaving Policy and Resources because I think it's an opportunity missed."
P&R President Deputy Peter Ferbrache says despite GST, most low and middle income earners will be better off, as the first £30,000 of salary will be taxed at a lower, 15% rate, while a more progressive approach to social insurance contributions will again help the less well off.
The States will debate GST and the reform of tax and social security in January. Deputy Soulsby says she can't vote for their vision:
"There are some elements in terms of Social Security contribution reform that I think are welcome. But I think the way it has been done, the Big Bang approach and the introduction of a tax which will only ever increase, I think that's something I could not vote for at the moment."
Meanwhile, Policy and Resources has announced that Deputy Mark Helyar will become committee Vice-Ppresident and Deputy Chief Minister, a role formerly held by Deputy Soulsby. He says it is a privilege:
"I look forward to carrying out this role alongside my responsibilities as Treasury lead, particularly at this crucial time where we are preparing to debate our Tax Review recommendations."
He was missing from the last States debate due to surgery and says he will be unable to attend P&R meetings in person as he recovers:
"I remain fully engaged and am participating remotely, and I hope to be back on my feet very soon."
Deputy Bob Murray, who beat former head of P&R deputy Gavin St Pier to a seat on the committee by three votes, will lead on Corporate Services and the Government Work Plan.
His appointment means there is a vacancy to fill on the Education Committee, where he is Vice-President.