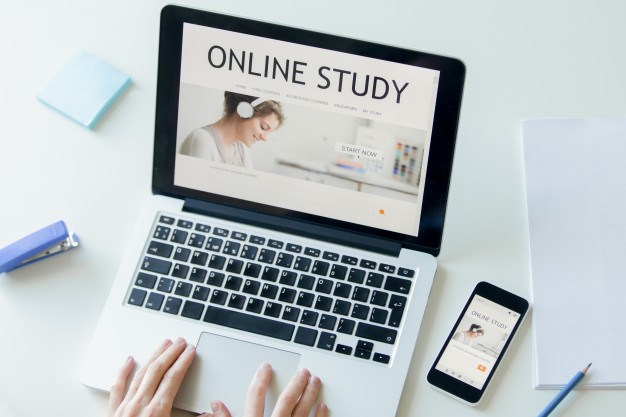 The GTA University Centre says it's working hard to continue to meet the training needs of the Bailiwick.

The GTA University Centre is offering many of its courses via virtual learning.
Michelle Morley, Head of Programmes at the GTA University Centre, says "Recognising that the current COVID-19 situation may continue for some time but also recognising that there is still a need for local businesses to keep their skills up to date, we have adapted many of our face to face courses to a virtual classroom format.
'Our courses are still being delivered in real time and thanks to clever technology delegates are still able to ask questions ensuring that the courses are stimulating and interactive".
Michelle has been encouraged by how well the virtual courses have been received: "The feedback so far has been really positive – some people are a little nervous about the technology at first but it is really easy to use and requires just a laptop or computer and an internet connection to join in.
'This is a difficult time for everyone but now is also a great time to update your skills, take a professional qualification or just learn something new - all from the comfort of your home".
The GTA has already moved 20 of its most popular courses online and is working with local trainers to adapt more of its portfolio to a virtual classroom format. Courses being offered cover a wide range of business topics including data protection (GDPR), corporate governance, tax, working resiliently, leading teams and time management.
Michelle is keen to hear from local businesses to understand how the GTA might be able to help them at this time:
"We are a demand led business responding to the training needs of our customers to ensure that the Bailiwick has a highly skilled workforce so it is important we understand what local companies require at this time. If companies or individuals have suggestions mfor further virtual training courses they'd like to see us delivering, we'd love to hear from them".
For a list of the latest online courses please email admin@gta.gg or visit www.gta.gg where you can also make a booking and sign up to receive updates on further courses coming online.