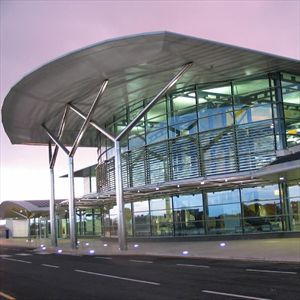 We've been offered some travel tips prior to the festive period.
They've been offered up as Guernsey Airport prepares for an increase in passenger numbers through the holiday period.
The Airport's aim is to keep passenger flow moving as easily as possible. We're being asked to allow for plenty of time when arriving to the airport as there might be additional queuing.
Travellers with hand luggage are being asked to check-in online and it's suggested that passengers travelling with gifts leave them unwrapped - they will be x-rayed and potentially opened during checks.
The Head of Aviation Services, Ash Nicholas, has released the following statement:
"Our aim is to keep the passenger flow moving as much as possible. We are therefore asking all passengers to allow plenty of time to get to the airport. We recognise there may be some additional queueing for security at morning and evening peak times of the day and primarily at weekends in the run up to the Christmas holidays. If applicable, travellers with hand luggage, especially on early morning or red eye flights, are encouraged to check-in on-line and be ready for security screening. Passengers with Aurigny can check- in their hold bags the night before for the first London Gatwick and Manchester flights. Passengers on other airlines should be ready to check-in as soon as the desks open at 6am. The installation of the
new body scanner at Guernsey Airport is helping with the throughput of passengers through the security screening process."