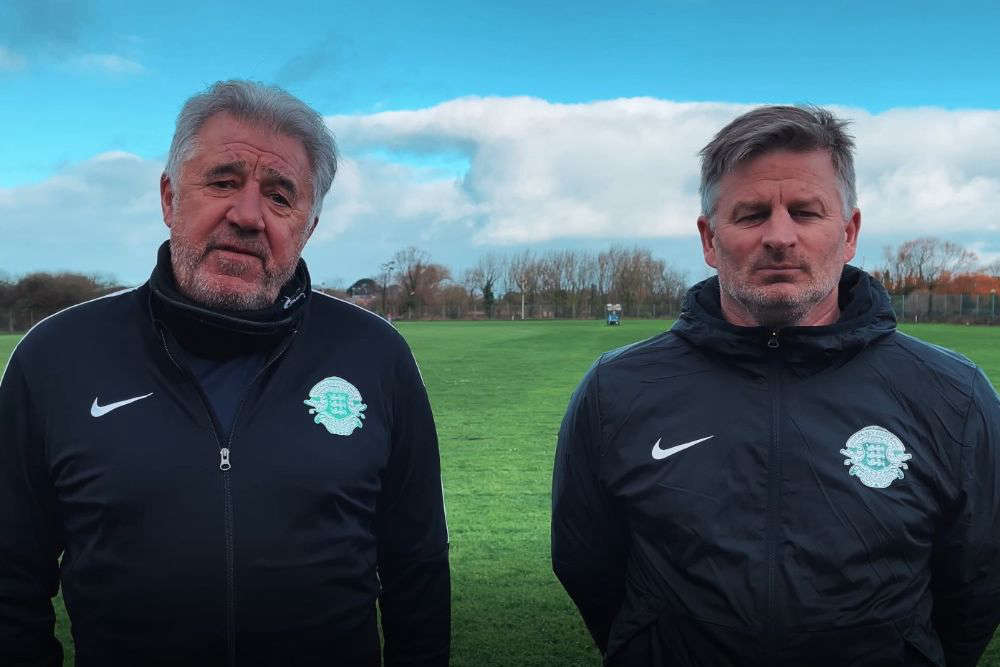 Tony Vance and Colin Fallaize will take temporary charge of Guernsey's island football team for the rest of this season.
Guernsey FA has confirmed the management appointments to the senior men's side, filling the vacancy left by Chris Tardif's resignation in November.
Tony Vance has taken charge on a caretaker basis. He will be joined by former island manager Colin Fallaize, his number two at Guernsey FC.
The Guernsey FA says it is a 'practical and sensible decision' given the limited time available, congested local fixture schedule and continued uncertainty of the pandemic.
"The Guernsey FA Board reviewed the position and when taking all factors into consideration, decided that this was a unique situation and one that justified approaching Tony and Colin and asking if they would be prepared to step into the role on a caretaker basis for this season. Whilst we all hope that we are close to the end of the COVID-19 pandemic, we have to be mindful of the disruption that has already been caused this season, and the risk of further disruption moving forward, both from COVID-19 and the weather, which could impact on planning and preparation for the Inter Insular matches." - Gary Roberts, Guernsey FA Chief Executive.
Tony says he and Colin are happy to take on the responsibility for the island's Muratti hopes. Jersey lifted the case in 2019, the last time the trophy was contested because of coronavirus.
"Managing Guernsey in a Muratti is always an honour, something both of us have been lucky enough to do in the past and ultimately after talking through the situation with the Board representatives, we both felt that we couldn't turn our back on this."
He says their focus will now be the semi-final against Alderney:
"We know all the players in Guernsey. We know their capabilities. It is a difficult situation. Football has changed in Guernsey. It is changing in Jersey too with the Jersey Bulls. But ultimately what we have got to do is focus our attention on that Alderney game"
Colin echoed those sentiments:
"It would be a lot more difficult for someone just to have to step in and start gathering their own momentum and trying to put in their own systems over such a short period of time, so we have taken the responsibility... been asked to take the responsibility.. and (will) try and do this in the best possible way for all parties."
Tony says they will continue their roles with the Green Lions who have a backlog of games to play because of Covid travel restrictions:
The GFA says it will review the future management situation once the season is over