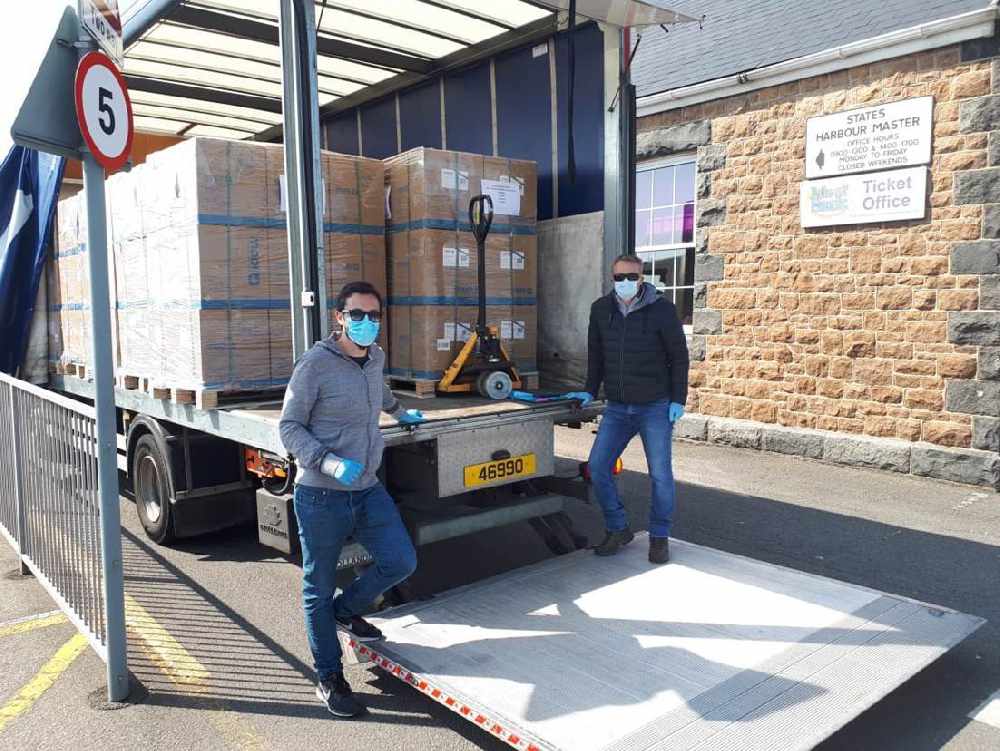 During a global shortage of PPE we've received help from Jersey based dentists.
HSC received 300,000 surgical masks from Chris Martin from Indigo Dental and Matt Drieu of Drie Dental yesterday.
The necessary permits have all been obtained to allow for the use of the masks in the Bailiwick and this new supply chain has significantly boosted stocks at the PEH for the next few weeks.
Chris and Matt released the following statement:
'As health professionals we were pleased to be able to help our colleagues in Guernsey source these essential supplies and facilitate the delivery on the overnight boat.
This morning, having obtained the necessary permits, Jersey Seafaris a local Jersey company who provide rib trips and charters, brought us over to Guernsey to check and sign off the shipment before delivery to the Princess Elizabeth Hospital.'
Helen Ridgwick, Senior Procurement Manager says:
'This is a fantastic example of how health professionals can work together to help each other during these really challenging times.
HSC has a number of different supply chains all with orders placed for PPE. This current delivery has significantly boosted our stocks for the next few weeks.'
Deputy Soulsby, HSC President says:
'I would like to thank Matt and Chris on behalf of the Committee and staff for assisting with the supply of this essential PPE.
We knew #GuernseyTogether was helping us get through this pandemic. This example of #IslandsTogether is heart-warming at this difficult time.'