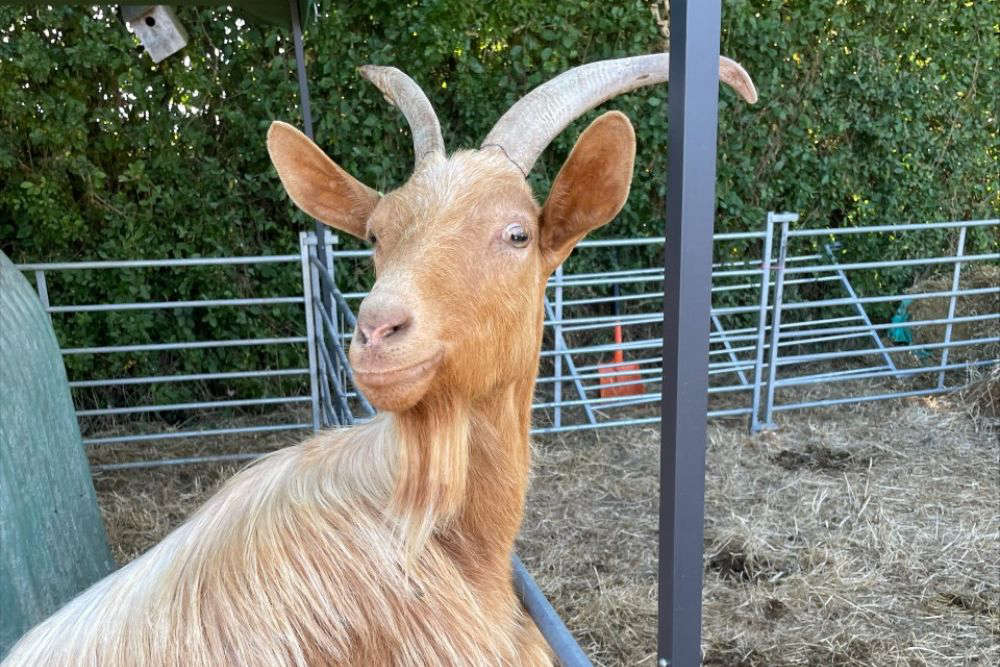 Four Golden Guernsey Goats have made the trip to Jersey zoo and are now out of quarantine.
The Golden Guernsey's are named Belle, Gypsy, Lily and Elvis.
They've been hand fed by staff while in quarantine, but are now in their own enclosure and ready to meet visitors.
One of Jersey Zoo's mammal keepers, Fern, has been looking after them:
"We're hoping they'll be part of our reconnecting to nature programme, for the little kids to come and say hi to them, and for people to have some animals to interact with."
Credit: Durrell Wildlife Conservation Trust
Lily is the oldest, at two, and is fully grown. Elvis, the only male, is shy but the most golden in colour.
Belle and Gypsy have been taken for walks around the zoo to familiarse them with their new home.
Fern says the goats like to eat sweet potato, butternut squash and fennel, as well as hay.
"Lots of different forage, a wide variety is best for them, and they really like white willow, but we have to limit the hay because we don't want them getting fat."
The Golden Guernsey is a medium sized goat with a golden coat and is known for being calm and a good producer of rich milk.