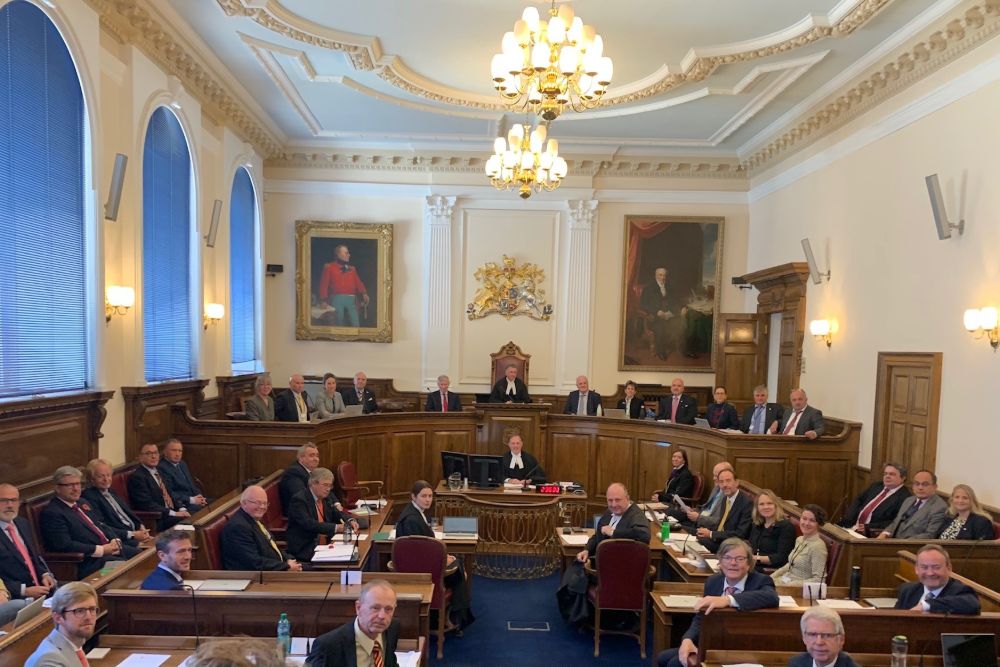 Policy and Resources is bringing proposals so that domestic legislation can be approved in the islands in future.
The committee's lead for External Affair, Deputy Jonathan Le Tocq, has told States members it would replace the current system where primary legislation is sent to the UK for Royal Sanction by the Queen in Counsel after approval in the Bailiwick's parliament.
A model where legislation is approved by the Lieutenant Governor on behalf of the Sovereign already exists in the Isle of Man.
"It is proposed that, if agreed, Bailiwick legislation in future would be approved by the Bailiwick's own Lieutenant-Governor on the Sovereign's behalf, except for Reserve Matters including those affecting Royal Prerogative or the rights of the Sovereign in her private capacity," Deputy Le Tocq told the House.
The change to the process will positively underline the Bailiwick's legislative autonomy and will mean that Royal Sanction is not tied to meetings of the Privy Council, which generally take place monthly and not during late summer or general elections.
Alderney and Sark's Policy and Finance Committees have now agreed this should be considered so that any changes can be considered throughout the Bailiwick.
Advice has already been received from the Law Officers and a policy letter is being drafted that will be tailored for each island, with the intention of bringing it to the States early next year.
"The committee will continue to consider what further steps might be required for Guernsey and the wider Bailiwick to safeguard our legislative autonomy and to continue to develop our own international identity."