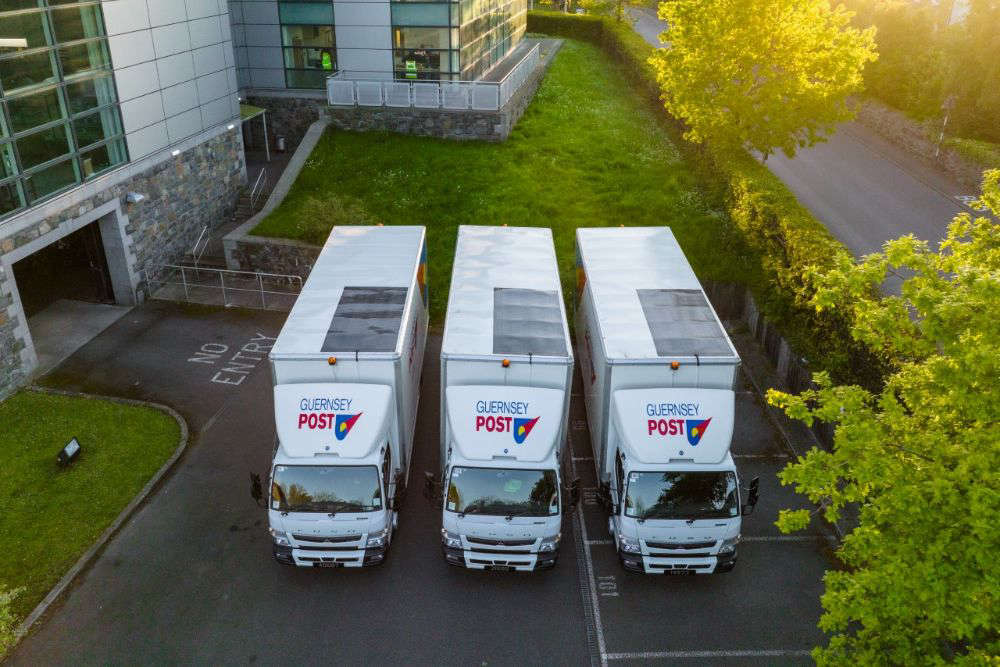 Five of Guernsey Post's lorries have been fitted with solar panels to help reduce their carbon emissions.
The company says it wanted to continue to expand its electric fleet, but there currently aren't any vehicles being produced which would be suitable to replace its larger trucks.
The solar panels attached to its new vehicles will be used to charge the batteries, saving around five tonnes of CO2 emissions a year.
In 2019, Guernsey Post and Guernsey Electricity installed solar panels on the roof of postal headquarters.
It has now worked with TRAILAR - a UK-based solar transport solutions company - to put solar systems on five of its larger vehicles.
They are three 8.5 tonne Mitsubishi Fuso canter trucks and a 7.5 tonne Iveco Eurocargo and a 3.5 tonne Mercedes Sprinter.
Guernsey Post says each vehicle will travel more than 700 miles a month - moving large volumes of mail to and from the airport.
"We are really proud of our electric delivery fleet, and we wanted to expand this to our larger vehicles too.
Unfortunately, A medium duty electric truck that fits our needs is some way off mass production so as an interim measure we looked at what we could do to reduce emissions now on the daily journeys we make to and from the airport and harbour.
TRAILAR's technology provides us with a solution and supports our aim to reduce emissions and deliver an industry leading sustainable transport operation. " - Robert Le Page. Guernsey Post's Fleet Manager.