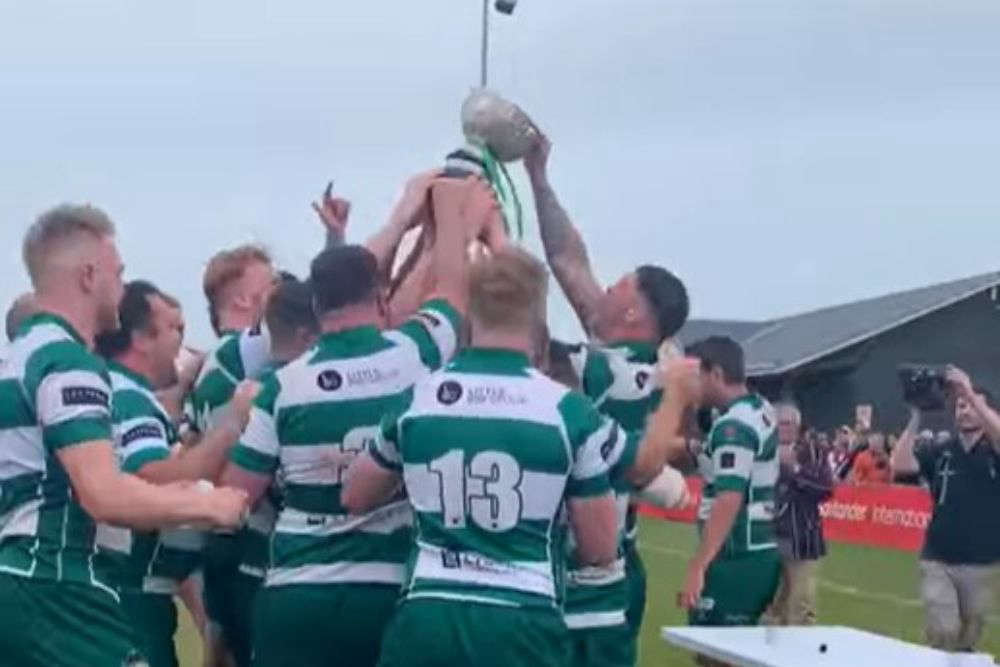 The Guernsey Raiders beat Jersey by a convincing 62-26 in the Siam Cup at the Stade Santander.
Guernsey had a lot to live up to as they hadn't won on Jersey soil since 2007.
But they had the upper hand against the Jersey Reds Athletic in the first half, which ended 26-19 at the break, and they stormed to victory in the second.
The 2021 game on Saturday (14 May) saw the Guernsey Raiders scoring 10 tries.
ITS A WIN FOR THE GUERNSEY RAIDERS!!! Full time score: Jersey 26 - 62 Guernsey

Posted by Guernsey Raiders on Saturday, May 14, 2022
Jersey's Head Coach Myles Landick congratulated his side's opponents;
Congratulations to @GuernseyRFC on the win today. Tough day in the office for us but still super proud of everyone involved, it hurts but we go again. 🔴 Thanks to all of the amazing support today. You are truly amazing. 🇯🇪

— Myles Landick (@rugbymylo) May 14, 2022
The roles were very much reversed earlier in the day, as Jersey's women ended hopes of 10 straight wins for Guernsey by beating them 40-0.
Jersey Reds Women make history 🏆

4️⃣0️⃣ Reds
0️⃣ Guernsey

Incredible win for our Reds 🏆🇯🇪@jerseyredswomen #JerseyReds #WeAreTheReds pic.twitter.com/8zoBqWIn7Z

— Jersey Reds (@jerseyrfc) May 14, 2022
Jersey's vets dominated Guernsey in the Nash Cup, with an 81-5 victory.
Former England rugby union player Matt Banahan came out of retirement for the occasion.
Luckily the legs still had it 🙏🙏 #nashcup pic.twitter.com/GHHF930h51

— matt banahan (@mattbanahan1) May 15, 2022
The 2022 Siam Cup is played on 21 May in Guernsey.