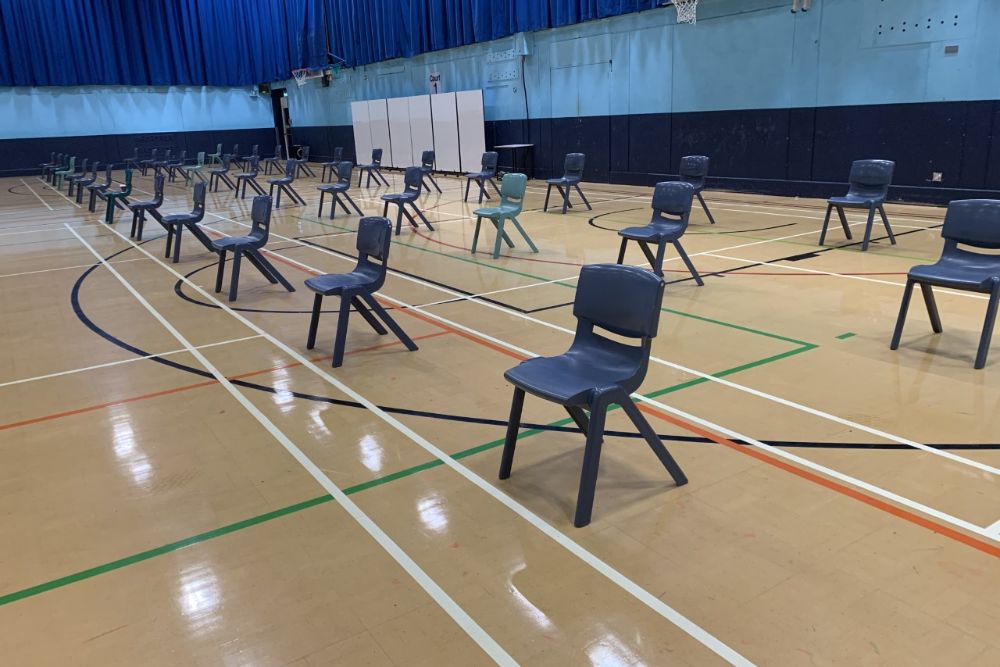 The 100,000th dose of Covid-19 vaccine has been administered in Guernsey.
The landmark jab was given at the Community Vaccination Centre at Beau Sejour on Tuesday (31 August)
Public Health has thanked everyone for working on what they call an ' historic vaccination programme.'
Director of Public Health Dr Nicola Brink has described it as a fantastic achievement.
What a fantastic achievement. Thank you so much to the vaccination team. You are all amazing ! #GuernseyTogether https://t.co/rlBybluffp

— Nicola Brink MBE (@DrNicolaBrink) August 31, 2021
More than 89% of the Bailiwick's adult population is fully-vaccinated and 58% of 16-17 year olds have had at least one dose.
The vaccination programme in Guernsey began on 17 December 2020, when Dr Sue Fleming became the first islander to be immunised.
Appointment and drop-in clinics continue to be offered to those who are not yet double-jabbed.
The authorities recently confirmed that they are preparing to run a booster programme, starting in September or October.
We currently have one case of COVID-19 in hospital post-second wave.
Guernsey currently has 131 known active cases of Covid-19. One person is in hospital with the virus.