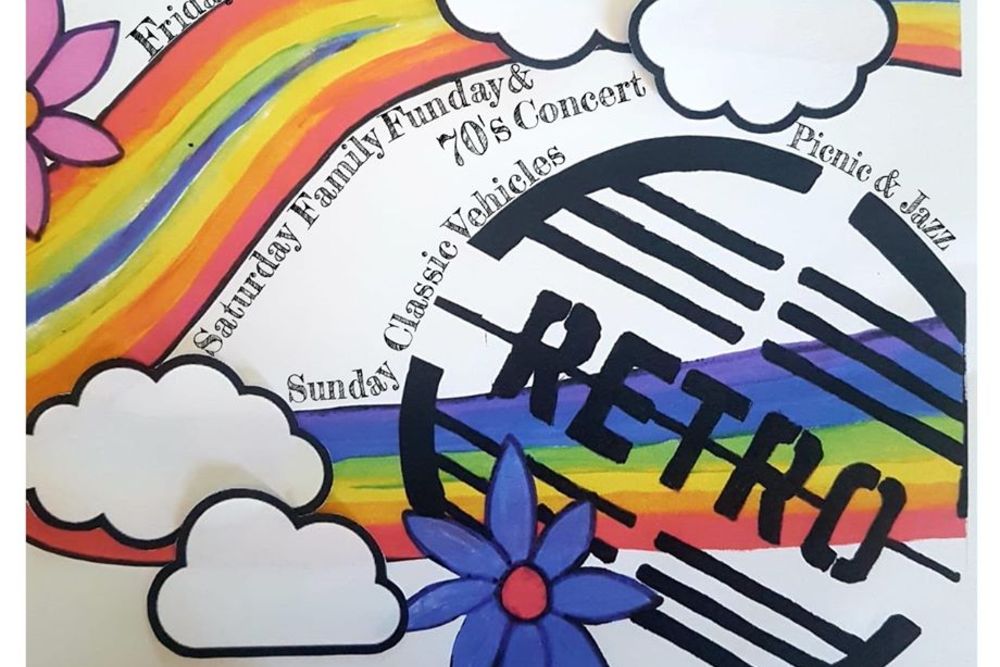 Covid-19 has disrupted many events this year, but organisers of the Guernsey Retro Festival say they're delighted that they are able to go ahead. 
It takes place at the Peninsula Hotel and Showground over the weekend of the 14th August and has a 1970s theme.
Organiser Jeff Fox tells us what's happening on Friday evening: 'We start with the Rough Tones, High Voltage and the we finish with Matt Bonneville and the Cage Shakers. Very much a big rock and roll evening. But we've also got the youngsters. These guys from High Voltage are going to blow your mind.'
The festival goes on all weekend, Saturday is a family fun day where you can bring your own picnic. There's face painting and a children's movie screening.
There's also live music from 5pm, including The Recks and Les Blondettes.
On Sunday there's the Classic Vehicle Show.
Ian Brown from the charity Male Uprising Guernsey (Mug) said it's great to be part of the festival.
'We're delighted to be asked. Jeff and Dennis did a great event last September and raised money for three charities. Mug was a beneficiary and was one of the charities which benefited from funds raised at the last Retro,' he said.
'They've asked us to help on the Sunday again and steward the classic cars that come down. Pay £10 to show your car off down the Peninsula A good chunk of that money goes to Mug so we're delighted to help and delighted to fund raise.'
Tickets are available from Beau Sejour, Peninsula Hotel and Ray and Scott Jewellers on the Bridge. Weekend Pass £10, day tickets £5 as well as hotel and camping packages from £25.