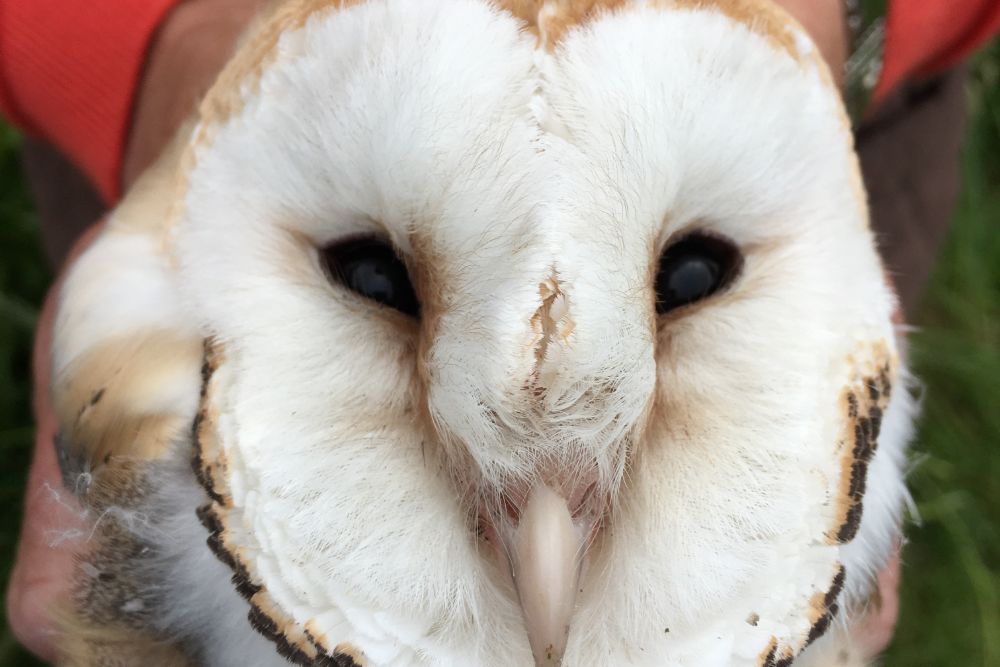 A family of barn owls in St Peters has spacious new accommodation thanks to a donation of recycled street light poles.
Chris Atkinson found two adults and four owlets living in an old owl box in a field that he and his family bought.
He consulted local conservationist Vic Froome, who advised him to install additional boxes as the original home would soon be too small for the family of six. He bought three new boxes, but then needed a way of installing them in his field around 12 feet above the ground, so he turned to Guernsey Electricity for help.
The company supplied and helped to install poles previously used for street lighting. Engineers at the company drilled four bolt holes on each pole to fix the owl boxes.

Sally-Ann David, Operations Director at Guernsey Electricity, said: "We had a limited number of unusable streetlights so this was an ideal opportunity to recycle them and help Chris and his family of owls.

"As a company, we are very aware of our responsibilities for the environment, including biodiversity and have been very involved with the States in putting together the recently announced 2020 Strategy for Nature."