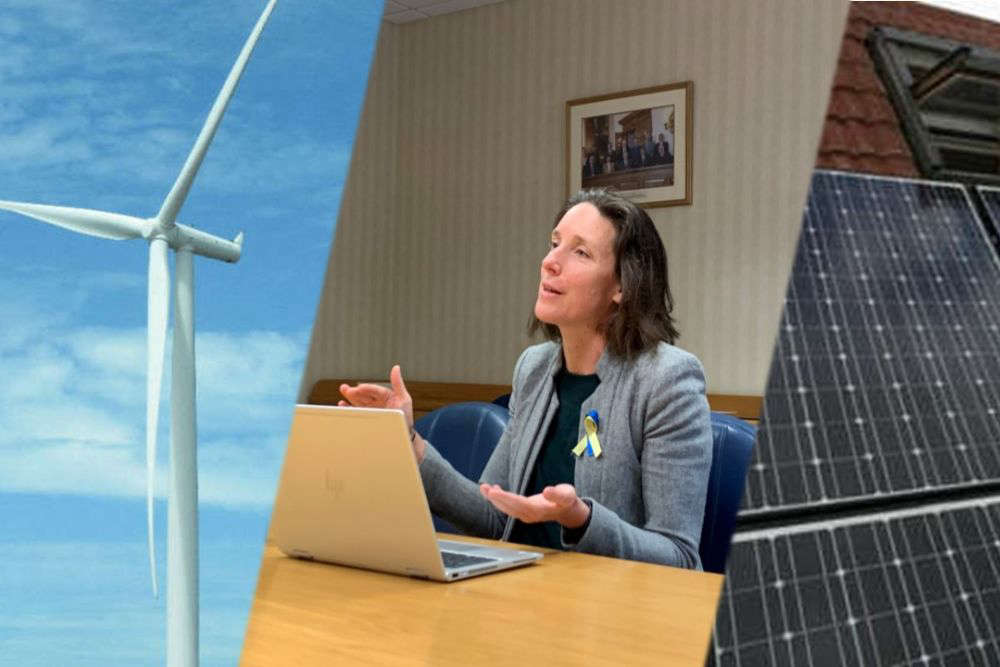 E&I has produced an 'Electricity Strategy' to explore how Guernsey could use solar, offshore wind arrays, and a second subsea cable to keep up with increasing electricity demand between now and 2050.
Environment & Infrastructure's 'Electricity Strategy' policy letter includes six pathways.
Each option utilises a variety of green energy production methods in varying degrees, with the associated cost listed. They all exceed £1.5 billion.
Committee President Deputy Lindsay De Sausmarez explains why they have accumulated a collection of basic plans:
"There is so much more detailed work that needs to be done before we can put in place a concrete plan. However, we can't do that detailed work unless we have a steer from the States in the form of a strategic direction to make sure we are heading the right way."
Deputy De Sausmarez says this is about preparing the island for the future:
"We are very likely to see a further increase to the price of electricity in the shorter term. However, this is where - in the longer term - the energy transition will help. Once we have got more locally-generated renewable energy, that is going to be a positive influence on the longer-term cost projections."
She says not making a decision would be the most expensive choice the assembly could make:
"I very much hope the States will agree on a strategic direction because, frankly, unless we have one we cannot move forward and it is such an important area to move forward in.
The pathways have all got indicative costs associated and they are all eye-watering.
Please don't mistake it for direct States expenditure. That is the total cost of building and operating the entire system, and we are including costs of Guernsey Electricity, the States, but also third parties. How that is paid for is a question we will answer later on."
She added that the costs of the pathways and how they are spread out is important:
"One of the big differences between pathways C and D compared with the others is that the expenditure is more front-loaded. So there is more expenditure in the early stages but actually after that it tails off much more quickly and costs come down much more quickly."
E&I hopes the States will discuss this in July.