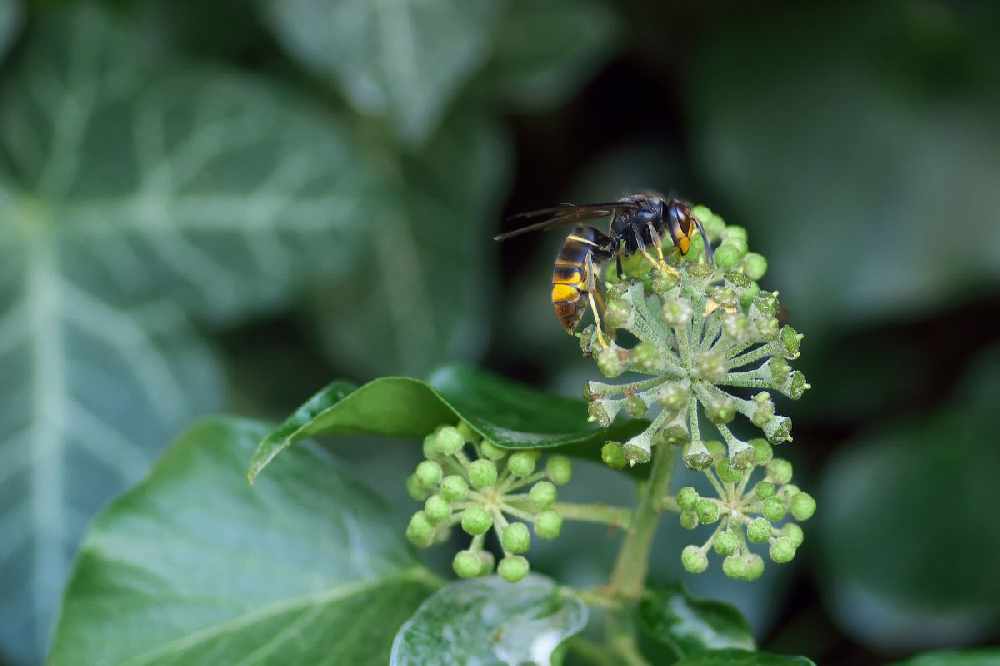 Islanders are once again being asked to keep an eye out for Asian Hornets, as the recent easterly winds bring a greater risk of the invasive insects flying over from France.
The States Asian Hornet Team has launched its 'Spring Queening' project for the third year. It aims to capture any queen hornets before they have the chance to nest in the Bailiwick.
"When we have a period of sustained easterly wind, we sometimes expect an arrival of Asian Hornets and, listening to what's happening in the other islands, that's exactly what's happened this weekend.
"Earlier, over Easter, a single hornet queen was found in Sark, and recently we heard of two caught in Jersey in the same trap and also in Alderney." - Project Coordinator, Francis Russell.
The Asian Hornet is not native to Guernsey and is a predator of many types of insects - especially honeybees.
The principle of 'Spring Queening' is capturing the queen as dealing her small nest is much simpler than tackling the very large secondary nests - usually built high up in the treetops, which can expand rapidly during August-September to hold around 5,000 hornets each.
Mr Russell believes the team was successful at the end of last season, but is now warning of the renewed threat.
"The idea is that we take down any nests that we see in autumn and it prevents those queens from hibernating on-island.
"We had only one very late sighting up at Pembroke last year and we didn't find any other nests. We put monitoring traps out all late summer and didn't pick up a single hornet, so our gut feeling is we didn't have any over-wintering queens."
270 specially modified traps have been set up in gardens, hedges and fields as part of the comprehensive island-wide programme to trap queen Asian Hornets.
"Every year we have noticed that queen hornets have a habit of turning up in kitchens so it is important to not let these insects escape if you do suspect it could be a hornet. Most likely, it will be a harmless queen wasp, but it is always a possibility. "I would also ask people to check their outbuildings, sheds, verandas and porches to look for any of the early queen's nests – pale brown and not much bigger than a golf ball."
Further information on how to spot Asian hornets can be found on the States of Guernsey website.