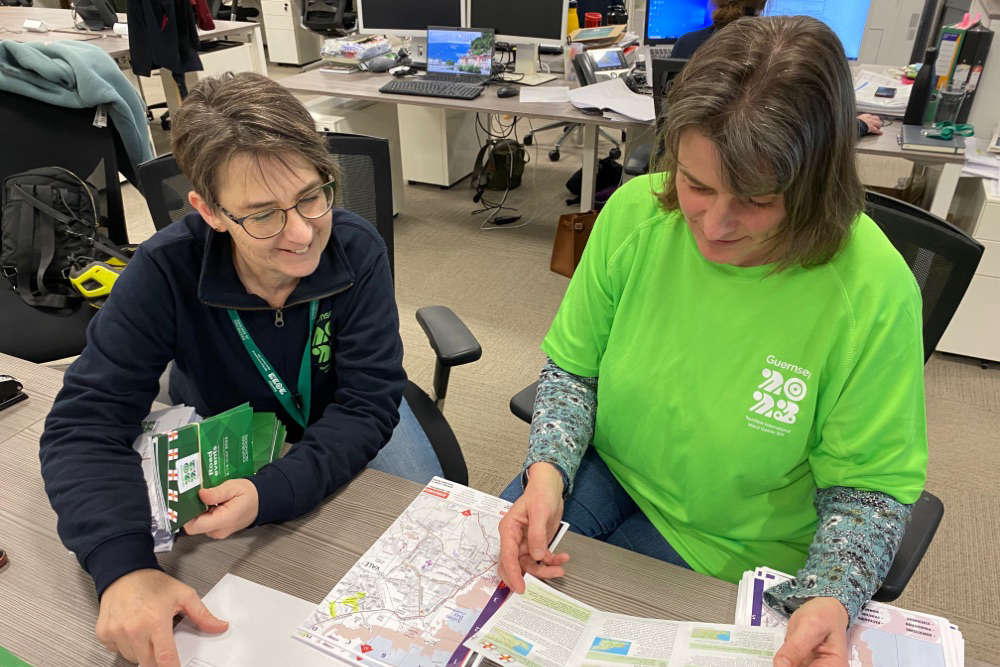 Island Games volunteers will hand out leaflets to residents who live on the cycling and triathlon routes to help them plan ahead to July.
The two bike races and the triathlon need roads to be closed for competitor safety, given the speeds involved, with bikes travelling well in excess of 30 mph.
This will mean that roads are closed in the western parishes and along the west coast on race days.
There are three more closures in Town, with the opening ceremony closing the North Beach and the seafront from 4 o'clock on 8 July.
The closures are:

Most closures will mean no access to the road, however, the cycle road race, on 12 July, will be a rolling road closure. This means that cars can travel one way behind the convoy.
There are just four months to go before the games kick off, and local athletes, like Thierry Le Cheminant, are gearing up to compete on home soil.
"I'm really excited about representing the Guernsey Triathlon Team and I'm looking forward to competing in a home atmosphere, seeing the Guernsey flags, and hearing the support of the local spectators."